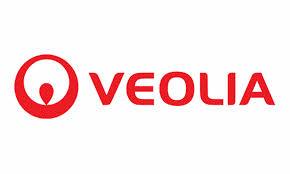 Maintenance Coordinator / Planner - VEOLIA ENERGY SERVICES IRELAND LIMITED
Dunboyne, Meath
Maintenance Coordinator
Location: Co. Meath 
Duration: Permanent
Background: 
Veolia is Ireland's leading environmental services company. We provide a comprehensive range of energy, waste and water solutions and are dedicated to carbon reduction, protecting the environment and building the circular economy. www.veolia.ie
We offer all employees an enhanced benefits package as standard which includes full VHI cover, pension and educational  assistance
Overview of the role:
The Maintenance Coordinator  is responsible for all aspects of operation and maintenance within the assigned area of responsibility and to ensure all necessary resources are in place to deliver the required services onsite 
Day to day of the role:
Day-to-Day Relationship with the Veolia Site Manager, Client, Shift Lead and Engineering team.

Maintaining and building new relationships across the site among the internal Veolia  team, Client, Engineering team and sub-contractors 

Key point of contact for escalation of any issues w.r.t. Plant maintenance.

Manage and coordinate work activities of a multi skilled team of technicians, OEM suppliers to ensure maximum up-time of Utilities plant.

On time, Implementation and execution of the agreed PM Program in his/her area.

Ensure that maintenance personnel are proficient in the maintenance of existing and new equipment.

Operate according to approved MTL's, SOPs/EWI's for site engineering and maintenance.

Ensure that all activities are carried out safely and in compliance with GMP requirements.

Ensure that all documentation relevant to the safe/compliant and validated state of the Utilities plant, inclusive of logbooks, is updated, and closed out in a timely manner and where necessary returned to the relevant point/person.

Manage performance of all suppliers in line with company policy and supplier agreement performance criteria.

Promote team working attitude throughout direct reports and overall team

Support for all Statutory Inspections as directed by Client Engineering

Technical Input into SOP Development

Operations and Maintenance Risk Assessment

Process Consumable Top Ups (e.g. Salt recharge/Gas Cylinder Change Out)

Ensures that all necessary spare parts and consumables are available to support maintenance activity and 24/7-plant operation.

All work on site to be carried out in accordance with site EHS (Environmental Health and       Safety) and Veolia EHS rules and guidelines.

Ensures that all necessary tooling is available and that audits of tooling are conducted regularly.

Initiates change requests on MTL's, SOP's/EWI's from feedback from maintenance activity and shift operation. 

Compiles weekly and monthly reports on maintenance, calibration and operational activity. 

To ensure an accurate asset register in maintained and audited on a regular basis.

Plan and implement maintenance shutdown according to client and business requirements.

Carry out assessment of current asset lifespan and establish potential future required investment to mitigate long-term catastrophic failures.

Review of current maintenance strategies for Utilities and identify gaps and re mediate. 

Gain full understanding of core utilities inter dependencies and the critical to all critical GMP systems on site.
Required skills for this role:
3 + years' cGMP industrial experience, ideally covering Operations, Engineering, Project and Validation within a manufacturing environment.

Good working knowledge of preventative maintenance programs for a wide range of plant equipment: Proven capability of working with Pumps, HVAC systems, Air Compressors, Steam Boilers and Steam Systems ancillary services, Domestic Hot Water, Refrigerant Chillers, Cooling towers, Clean Steam Boilers, Purified Water Systems, Sterilization Systems, Low Voltage electrical systems, PLC's, Building Management Systems (Honey well, Emerson Delta V), Understanding of Basic Instrumentation.

Ability to read and interrogate mechanical/ instrumentation & process drawings

Have worked in a project management role previously with extensive knowledge of

how equipment design & handover should be influenced to improve reliability and start-up

Excellent communication, interpersonal, and team-working skills.

Have a strong background in the Pharmaceutical or Biotech sectors.
Desirable:
Experience in the use of BMS/MCS syste

m

Experience with EAMS/SAP
Please note: If you are an EU/EEA national, you will be asked to show proof of right to work in Ireland 
If you are a non - EU/EEA national, you will require current and valid permission to work and reside in the Republic of Ireland. 
Information on legislation and guides to the procedures in relation to obtaining green card permits, work permits, spousal/dependant permits is available on the Department of Jobs, Enterprise and Innovation website