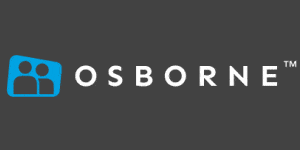 Maintenance Electrician - Osborne
Meath, Meath
Osborne are currently seeking a Maintenance Electrician to join a specialist food organisation in Navan, County Meath on a full time basis. The company prides itself as being a lead supplier to Irish and European retailers.
Duties & Responsibilities:
Ensure all maintenance is carried out under GMP conditions
Carry out electrical and mechanical process awareness, diagnostics and troubleshooting.
Complete electrical and mechanical repairs to food processing, handling and packaging equipment
Technical support for plant facilities and services including compressed air, steam, refrigeration and effluent plant
Carry out and record planned maintenance routines
Carry out and record preventive maintenance.
Skills & Experience:
Trade qualified Electrician
12 month+ experience with both electrical and mechanical maintenance within an automated manufacturing environment, ideally with some meat/food experience.
Strong trouble shooting and diagnostics skills
Used to working in a fast paced high volume environment
Additional Information:
Competitive salary
Excellent career opportunities and promotional prospects
Training and development
On site facilities
Shift pattern to alternate between 06:00 – 14:30 & 12:00 – 20:30
To learn more about this fantastic role and company please apply through the link provided or alternatively call Rob Jones in confidence on 041 986 5058
For more information on all of our current jobs visit www.osborne.ie