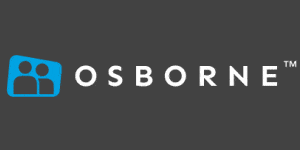 Maintenance Electrician - Osborne
North Wicklow, Wicklow
At Osborne we are currently recruiting for a Maintenance Electrician to join a manufacturing company based in North Wicklow.

This is a fantastic opportunity who wants to join an organisation that invests in their people and culture. Providing a flat structure, autonomy and trust is a big part of this role.

You will join a manufacturing environment that have a range of modern equipment across mechanical, automation and robotics. A high-growth and innovative manufacturing environment, this organisation delivers to their blue-chip clients across multiple sectors.

For You:
€55k
4 day working week
Permanent Role
Training provided
Career progression
Parking on site
Favorable shift times
Easily accessible by Wicklow and Dublin
Responsibilities:
Pre-planned machine maintenance
Repair of breakdowns
Ensure fixing machines in time to reduce downtime and increase productivity
Input and maintain maintenance logs
Assist team in quality issues raised Work on designs for new product lines
Work on continuous improvement projects
Coordinate installation of equipment
Supporting facilities such as building maintenance and additional services

Requirements:
Essential – electrical qualification
Ability to review and analysis production reports and high issues for resolution
Excellent organisational skills

For more information please apply through the link provided for the attention of Emma Hickey or call Osborne on 01 5252 457 . "Please submit your updated CV in Word Format"

If you are interested in finding out more about the above role and would like to be considered for other suitable roles that we may have available for your skill set - please attach your CV via the link provided.