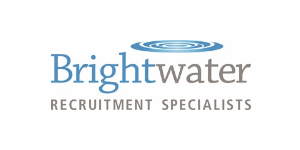 Maintenance Engineer - BRIGHTWATER SELECTION (CORK) LIMITED
Tipperary, Tipperary
One of the leading employers in Tipperary is seeking to add a Maintenance Engineer onto its high performing team. On offer is a permanent role with an attractive salary and benefits package at an innovation driven site.
This is a key role that delegates for the Maintenance Manager and Planners where required to ensure the maintenance function sustains performance during vacation periods. You will also liaise with other functions such as Engineering Projects to provide technical input where required to ensure the maintainability of new/modified installations and also to develop solutions to equipment related problems with plant operation.
About the Job:
Support the M&I Manager in the daily planning/scheduling activities including supporting tier meetings.
Support & plan critical CM "Break-in" activities that occur within a scheduled week.
Support and lead where required, equipment related problem solving event and investigations.
Delegate for the M&I Manager during periods of vacation, etc.
Identify appropriate PM improvements requirements and develop PM job plans as required.
Support and delegate for the M&I Planners during High peak periods (including Shutdown Planning, planner vacation, etc).
Providing technical support on equipment and reliability issues. In particular lead/support the investigation of equipment related deviations/incident reports where equipment maintenance is identified as a probable root cause.
Liaise with equipment vendors to establish appropriate preventive/predictive maintenance schedules
Review job plans for all equipment for maintenance execution optimization and ensure site compliance with GMP, Safety and Environmental requirements.
Desired Qualifications & Experience
Bachelors Degree or equivalent in a relevent Engineering or other Technical discipline [ electrical preferred ]
Lean Six Sigma qualification or experience of application of Lean principles is an advantage
2+ years of relevant work experience in a comparable role, ideally with experience of leading & coaching others in a maintenance delivery environment.
Knowledge of GMP / EHS guidelines & Legislation, Plant Maintenance systems (eg SAP).
Knowledge of electrical systems and regulations, preferably with experience in ATEX environments.
Demonstrated experience in the use of continuous improvement tools and methodologies; RCA, FMECA, RBAM, etc.
Possess excellent communication and problem solving/analytical skills
Have the ability to plan and prioritise to meet deadlines and produce quality deliverables.
Data driven, Results oriented and ability to drive change with 'Can do' mentality
For more on the role call Nigel on 021 4221000 or send your CV for consideration.
€60,000.00 - €70,000.00 per year