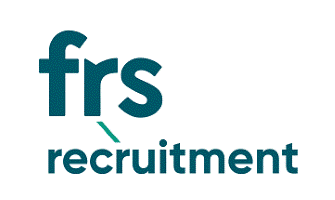 Maintenance Supervisor - FRS Recruitment
Kildare, Kildare

Our client is currently recruiting for an experienced Maintenance Supervisor to join their manufacturing/production company is Co.Kildare



Purpose of the Role:



The Maintenance Supervisor is directly responsible for the assignment and coordination and/or execution of activities and works within the maintenance team to ensure a productive workforce that supports the plant. It is important that a transparent system that records all works is implemented in conjunction with the Maintenance Manager. He/she will take responsibility for;
Day to day operations of the department in the respective area
Taking ownership of planning and coordination of resources and tasks
Weekly budget control
Lean projects and process improvements
Weekly maintenance downtime reports providing commentary and improvement initiatives to improve same
Cost savings within the maintenance department
Identifying critical spares and workshop spares and consumable parts
Being audit ready and complying with customer requirements
Ensuring that 24/7 maintenance cover is maintained in the plant at all times
Holiday planning of staff
Attending key weekly meetings in the plant
In the absence of the Maintenance Manager, communicating all issues to the Plant Manager
Recruitment of new technicians
Shift and working hours reviews
Key Duties and Responsibilities:

The Maintenance Supervisor is required to achieve the best use of the technical staff and maintenance resources in their area of responsibility and to continually improve machine performance. In addition to regular maintenance technician duties, the Maintenance Supervisor shall have additional responsibilities as follows:



Team Management



Coordinate with the guidance of the Maintenance Manager, the maintenance team, playing a major role in short term and long term planning activities i.e. delegate work in the department, ensure all works are documented and completed weekly
Coordinate PMs within the department and manage all work requests
Ensure production lines start up on time each and every time.
To ensure problems effecting line or asset performance are identified and closed out at the earliest opportunity.
Ensure daily, weekly and monthly equipment checks are carried out and documented
Ensure all follow up actions are recorded and managed in full
Daily attendance at department morning production meeting
Forwarding all staff issues in a timely manner to Maintenance Manager, HR Manager and/or EH&S Manager as appropriate
To identify areas for improvement in assets, production lines and processes and set improvement projects per technicians/teams
Monitor time and attendance of your team and address with Maintenance Manager
Carry out minor disciplinary proceedings as required
Mentor and coach senior technicians and technicians
Implement other duties as directed by the Maintenance Manager
Communication
Ensure effective and clear communication to your team, your Maintenance Manager and all other depts (Quality, S&I, Production & Engineering)
Completion of Toolbox talks with your team
Health & Safety
Ensure that all machine services are carried out in a safe manner and documented, completing checks on same regularly
Ensure environmental issues are managed appropriately and good housekeeping is kept at all times
Coordinate and complete Department health and safety work lists as directed by the Plant Manager/Site Environmental Health and Safety Manager
Understand your own and the technicians role within the ERT (Emergency Response Team)
Issuing permits to work or ensuring technicians fully comply with permitting system for both themselves and contractors
Conduct risk assessments on own teams work where appropriate
Ensure full compliance with the company's machine safety system
Ensure the company's Lock out Tag out system is fully adhered to
Carrying out PPE audits to ensure full compliance
Standards
Coordinate and complete Department works in a timely manner ensuring adherence to all food safety, H&S and regulatory standards. All works to be completed against best practice ensuring controls are put in place to monitor same
Ensure full adherence to SOPs by yourself and the technicians you lead
Workshop is maintained to DFF high standards of hygiene and safety.
All staff in maintenance department adhere to all site policies on quality and safety, e.g. clean overalls, clean work boots, hair nets, hearing protection, hand washing, door closing
Adherence to policy directives on environmental issues, i.e. control and use of oils and greases, disposal of lights and batteries.
If you are interested in this role and you hold suitable experience please apply through the link below and Jennifer will be in contact with more information
65,000 - 550,001 per year