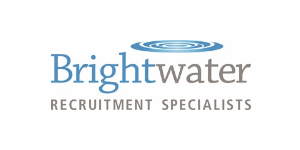 Maintenance Systems Engineer - Brightwater Recruitment Specialists
Cork, Cork
The Job
In this Maintenance systems engineer role you will be reporting to the site Maintenance and Facilities Manager, leading the operational activities of the engineering function in the provision of management of key systems. Systems include but are not limited to Maintenance, Calibration, MRO and project support.
This role will be from 12-18 months FTC, with a competitive salary.
You will ideally have an Engineering degree or equivalent and at least 3- 5 years of relevant experience in a similar environment.
The role
Provide support to maintenance, facilities, projects and operations teams for all aspects of engineering and asset reliability.
Provide leadership for the ongoing development of plant wide maintenance reliability.
Lead responsibility for the ongoing development and management of the plant wide maintenance programme.
Lead the ongoing development of the site wide maintenance & calibration system, ensuring compliance with the latest corporate, regulatory and industry standards.
Develop training for all end users to ensure standardisation and optimum use of engineering management systems in scope.
Assist with the development of site engineering standards to accommodate business needs.
Develop and support systems for the control, monitoring and compliance of safety equipment on site.
Provide technical assistance to project activities for engineering and maintenance issues to ensure integration of completed project plans.
Support the roll-out of engineering systems to all areas of the plant as required and ensure structures are in line with site requirements.
About you
Level 8 Degree in engineering (Mechanical / Process) or equivalent qualification.
3- 5 years experience maintenance of process equipment and familiar with calibration, asset management, reliability and project integration.
Leadership & Influencing Skills.
Advanced computer skills, i.e. knowledge of EAM, MS Excel, MS VBA, MS project, MS word and Autocad.
For more information please call Emma on 021-4221000 or submit your CV