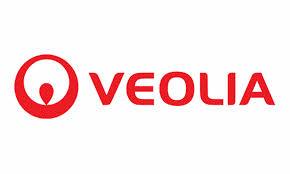 Maintenance Technician - VEOLIA ENERGY SERVICES IRELAND LIMITED
Dublin, Dublin
Maintenance Technician

Location: Grange Castle

Duration: Permanent



Background:

Veolia is Ireland's leading environmental services company. We provide a comprehensive range of energy, waste and water solutions and are dedicated to carbon reduction, protecting the environment and building the circular economy.

We offer all employees a benefits package as standard which includes full VHI cover, pension and education assistance.



Overview of the role:

The Lab Technician is responsible for the execution of the preventive and corrective maintenance program as per the Client/PPU requirements.



Day to day of the role:
Day-to-Day Relationship with the Veolia Lab Coordinator, Client, Shift Lead and Engineering team

Maintaining and building new relationships across the site among the internal Veolia team, Client, Engineering team and sub-contractors

Key point of contact for escalation of any issues w.r.t. Plant maintenance.

Manage and coordinate work activities with OEM suppliers to ensure maximum up-time of Utilities plant.

Troubleshoot problems with utilities equipment as necessary and as directed by site supervisors

Complete site documentation before and after work tasks, as appropriate

Update MTL's as appropriate

All work on site to be carried out in accordance with site EHS (Environmental Health and Safety) and Veolia EHS rules and guidelines.

Liaise and Work with the Shift team on all Utilities Equipment

Liaise with Contractors during planned service maintenance.

Participate in the appropriate training.

Carry out Risk Assessment of Equipment Maintenance Task List steps and ensure these are always kept valid. (PMO)

Carry out Periodic reviews of EWI/SOP to ensure documents are always current and valid.

Complete Data Build on new equipment (create maintenance plans, preparing BOM, SOP's,

Trouble-shooting and investigation of utility plant equipment faults and failures along with the Shift Operation Group.

Liaising with site projects team as clients engineering representative.

Liaising with site contract team to identify suppliers and quantities of spare parts; review and updating of spare part inventory of spares in clients site store.

Ensuring Engineering areas, in liaison with Contract Manager and Contract co-ordinator, facilities and equipment are kept in a clean, safe and serviceable condition, and general housekeeping highest standards are maintained.

Continuous improvement of contract delivery on site


Experience required for success in this role:


Senior Trades, City & Guilds or equivalent in Mechanical / Refrigeration Services engineering

Engineering degree/diploma or equivalent, preferably mechanical/pharma process equipment's with two to three years post graduate experience.

Engineering degree/diploma or equivalent, preferably mechanical/environmental

Experience in the pharmaceutical, Biotech or food industry

Mechanical / Process / Utilities experience, 3 years minimum and good understanding of the basic fundamentals of the various utilities systems.

HVAC Systems, Plant steam systems and ancillary services, (DHW /DCW /LPHW skids), Clean steam Boilers, Purified Water Systems, WFI Water Systems, Refrigeration Systems, Process gases, Bio Safety Cabinets, Fume-Hoods, Re-certifications. Fridges /Freezers/Incubators

Building Management Systems (Scada)

Good understanding of Preventive Maintenance / Corrective Maintenance Systems.

Familiarity with Predictive Maintenance (CBM) techniques and their benefits.

Worked within a Computerized Maintenance Management (CMMS) Work Order system environment. (EAMS/SAP)

Work within a documented Permit to Work System, Method Statement and Risk Assessment and COHE methods.

Computer literate and good organizational skills

Ability to read and understand P&ID's.

Understanding of SOP's/EWI's and GMP Engineering systems.

Understanding of Basic Instrumentation

Must be able to demonstrate hands on experience with detailed knowledge/skill in the following area's: Troubleshooting / repair of Mechanical/Building Services systems

Desireable: Analytical laboratory environment experience

Maintenance and troubleshooting experience of the following systems and processes – RO/WFI,

Autoclaves, fume-hoods, bio-safety cabinets, LAF cabinets; Fire suppression systems; Vacuum.




Please note: If you are an EU/EEA national, you will be asked to show proof of right to work in Ireland


If you are a non - EU/EEA national, you will require current and valid permission to work and reside in the Republic of Ireland.


Information on legislation and guides to the procedures in relation to obtaining green card permits, work permits, spousal/dependant permits is available on the Department of Jobs, Enterprise and Innovation website