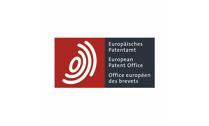 Management Assistant in the President's Office (Munich) - European Patent Office
Dublin, Dublin 34 R105
Job group: 6
Grade: G2-G5 (net (basic) salary* for this vacancy EUR 3 320 to 4695)
Duration of appointment: 5 years
Career path: Technical
Location: Munich
Application deadline: 21.10.2019

The President's Office supports the President of the European Patent Office in his daily work, in close co-operation with the vice-presidents, the other members of the Management Advisory Committee (MAC) and their respective offices. It comprises a number of responsive and proactive teams that deliver the support needed by the President to effectively perform his duties as the head of a large international institution.

The President's Office is currently looking for a management assistant to join its team. The successful candidate will help to ensure the smooth running of the unit by providing the President, his Chief of Staff and team of advisors with general management assistance and support in communications and administrative matters.

Your main responsibilities
Performing a wide variety of administrative tasks including managing a busy calendar of appointments, preparing and drafting correspondence and making complex travel arrangements
Organising events and management meetings, including preparing and co-ordinating agendas, materials, documents, minutes and follow-up action points
Using an electronic workflow system to manage matters submitted to the President for approval, as well dealing with requesters and monitoring the approval workflow
Setting up, maintaining and circulating (electronic) files and managing paperless archives and databases
Managing email inboxes and correspondence
Communicating internally and externally on behalf of the President/President's Office
Acting as contact person for a wide variety of tasks including welcoming visitors and exchanging information and co-ordinating work with other departments
Proactively managing deadlines and action lists, responding to/escalating issues as required, setting priorities and ensuring that administrative processes run smoothly
Building and maintaining strong relationships with the vice-presidents' and MAC members' offices and co-operating with departments and other key stakeholders across the Office
What we expect from you
Strong interpersonal skills and the ability to communicate effectively, especially in writing
Excellent organisational skills; experience in project/event management would be an advantage
Ability to work in a challenging, high-pressure environment and a proven track record of managing multiple priorities and reacting quickly and positively to change
Integrity in handling sensitive or confidential information, acting with tact and courtesy
A proactive, forward-thinking and service-oriented approach to finding solutions that add value
Willingness to show initiative and take on personal responsibility within a dynamic team
Good networking skills and ability to establish and maintain co-operative relations with a large variety of internal stakeholders
Advanced proficiency in MS Office and willingness to learn how to use new software
Your qualifications
Completed secondary education or ‒ in exceptional cases ‒ equivalent professional experience
Working knowledge of two of the EPO's official languages
Citizenship of one of the member states of the European Patent Organisation

Interested?
Please apply via the 'Apply' button.

Timeframe
It is intended to hold the interviews in week 46 in Munich.

* after deduction of EPO internal tax and before deduction of staff contributions to the social-security and pension schemes. The salary range depends on experience.

To foster gender diversity, EPO encourages applications from female candidates.

The EPO is an equal opportunities employer and supports workforce diversity as a signatory to the Diversity Charter (Charta der Vielfalt) since 2010. All applications for vacant positions will be welcomed and considered on the professional merits of the applicant against the role profile for the position regardless of nationality, ethnic origin, gender, sexual orientation, marital status, disability, parental responsibilities, age, religion or belief.