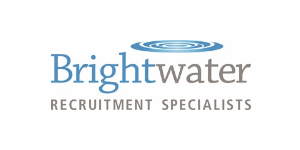 Manufacturing Project Manager - BRIGHTWATER SELECTION (CORK) LIMITED
Cork, Cork
My client is seeking an experienced Engineer with Project experience to manage Product Transfer projects at a leading Medical Devices site in Cork. Working remotely until Q2 2021 you will engage with external sites to develop and manage project plans.
About the Job:
Develop supplier project plans including timeline, resources, milestones, action items, risk mitigation, and final project outcomes
Lead core team members to execute project outcomes to timeline
Communicate project status to key stakeholders
Shape Supplier Innovation for Quality, Capacity, and Value Improvement
Shape Supplier Selection for Transfers through technical and capacity assessments
Support Supplier Process Verification/Validation
Support Make v. Buy Decision through technical and capacity assessments
Shape Supplier Capital Budget Process for technology, tooling, and resources
Support Test Equipment Validation and Gauge R&R
Support Cost Gap Modeling to Leverage Stronger Negotiations for Optimal Price
Lead Process Development and Improvement at Suppliers
Execute Quality System requirements for Supplier Activities including: MPIs, Change Orders, PFMEA, engineering studies, verification/validation protocols and reports
About You:
A minimum of Bachelor's Degree in Engineering or related discipline
Extensive experience of manufacturing, quality engineering, or manufacturing or process engineering experience
Strong project management skills
Ability to work with Suppliers and their employees (operations, engineers, and managers) to resolve problems and make improvements
Ability to read and understand drawings/part prints
Ability to write and suggestion improvements using PFMEA approach
Ability to support Supplier's process validations/verifications
For more on the role call Nigel on 021 2376302 or send your CV for immediate consideration.