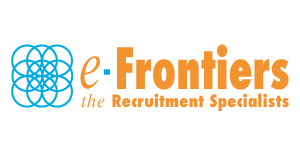 Marketing Manager for IT company - E-Frontiers Ltd
Carlow, Carlow
Our client – an award-winning digital company that offers a full digital service from strategy through to implementation and in the business for over 12 years, have identified the need for a marketing professional. As they are growing, they are looking to hire a Marketing Manager to shape the direction of their future.
The successful candidate will ideally have a background in IT and Marketing from a software company with the experience of company and client branding.
As the company is growing, the Marketing team will potentially grow as well, so this person will in the future be managing a team as well.
This role requires an energetic and driven individual who is looking to put their stamp on a business with a view to taking on a Senior Role within the organization.
The Role:
Lead generation, using our technology platforms to come up with qualified leads/prospects that will ultimately lead to generating revenue
Build and develop the company brand and clients brands
Develop and execute marketing plans to engage with

Existing and past customers
Key business contacts
Existing and new prospects

Creating content, copy, etc.
Generate reports that will show all the marketing efforts and the return
Requirements:
Qualifications are nice to have, but experience in delivering tangible revenue generating marketing plans is far more important to us
Tech savvy, strong digital skills, and previous experience in a software company would be ideal
Excellent communication skills and
Detail oriented, task and results focused
If the above outline sounds like it describes how you operate, we'd love to have a chat.
Remuneration Package: - Salary DOE