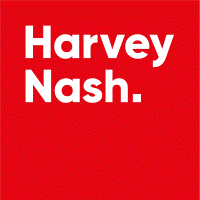 Marketing Manager - Global IT - Harvey Nash Ireland
Dublin, Dublin

Job Description

Role: Marketing Manager

Duration: 6 months



Overview:

Our client, a global technology leader are seeking an experienced Marketing Manager to join their team here in Dublin to support their new Cloud Platform International Marketing team. The team are responsible for driving sales expansion internationally in line with group strategy and targets and focus on lead generation in order to create new business for the organisation.

You will be responsible for designing & executing a number of Middle of the Funnel programs across EMEA across French, English & German. This is a key area of focus as they company transitions to 100% digitised events and programmes.

Key Responsibilities:

EMEA digital marketing - collaboratively looking at the full-funnel marketing performance to design and execute Middle of the Funnel programs to achieve a measurable impact.
EMEA sales & field marketing organisations - working with sales and field marketing counterparts to execute regional nurture, webinars and other digital programs appropriate to the region.
Automation & Programme delivery - Collaborating with various teams to roll out automated nurture and digital programs, and webinar end-to-end programming - from content development, to registration drive, execution, and reporting.
EMEA Webinar Program Management - Designing a webinar program and calendar to cater for EMEA sub-territories, languages, segments and verticals - in line with regional marketing and sales strategy.
EMEA Webinar Execution - Own the end-to-end process of executing EMEA webinars, across a variety of languages incl. English, French & German, product categories, customer stories, and verticals.
Skills & Experience:
Bachelor's Degree in Marketing or a Related Discipline
Minimum 4 years' experience in marketing in a B2B technology focused environment
Proven experience in creating and implementing digital demand programs
Strong experience in creating Webinar & Email content on a global basis
Experience working cross functionally
Stakeholder management - ability to build and maintain trusted relationships.
Excellent written and verbal communication
Proven experience in analysing content and campaigns on marketing metrics and it's impact on the business
Experienced managing localisation workflows.