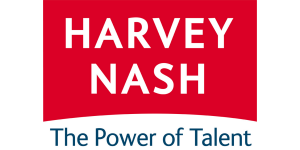 Marketing and Sales Consultant - Harvey Nash
Dublin, Dublin D2
Marketing and Sales Consultant
Harvey Nash Ireland is a unique company in terms of global meets local. The strong brand which is headquartered in the UK and represented by over 35 offices worldwide means we have an impressive scope. Our customer service approach backed up with consistent quality delivery has earned us an international reputation in technology recruitment. Nevertheless, in Dublin our office is warm and friendly made up of diverse individuals and reflects the social Irish culture. We highly value relationships, innovation and ambition with countless opportunities for growth and development.
Marketing Responsibilities
-          Planning digital marketing campaigns, including web, SEO/SEM, email, social media and display advertising
-          Plan and execute all digital marketing, including SEO/SEM, marketing database, email, social media and display advertising campaigns
-          Design, build and maintain our social media presence
-          Measure and report performance of all digital marketing campaigns, and assess against goals (ROI and KPIs)
-          Identify trends and insights, and optimize spend and performance based on the insights
-          Brainstorm new and creative growth strategies
-          Plan, execute, and measure experiments and conversion tests
-          Create landing pages and optimize user experience
-          Utilize strong analytical ability to evaluate end-to-end customer experience across multiple channels and customer touch points
-          Evaluate emerging technologies. Provide thought leadership and perspective for adoption where appropriate
-          Maintaining and updating customer databases.
Sales Responsibilities
-          Conduct Market Research - Identify new business opportunities
-          Manage Lead Gen Activity
-          Coordinating with Recruitment Consultants on new business developments
-          Events
-          Maintaining Client Relationships- Linking internal staff along the process to ensure it moves consistently.
-          Actively researching new sales partners and methods to market entry
-          Contacting potential clients to establish rapport and arrange meetings.
-          Planning and overseeing new marketing initiatives.
-          Researching organizations and individuals to find new opportunities.
-          Increasing the value of current customers while attracting new ones.
Requirements:
-          Bachelor degree in business, marketing or related field.
-          Experience in sales, marketing or related field.
-          Strong communication skills and IT fluency.
-          Ability to manage complex projects and multi-task.
-          Excellent organizational skills.
-          Ability to flourish with minimal guidance, be proactive, and handle uncertainty.
-          Proficient in Word, Excel, Outlook, and PowerPoint.
-          Comfortable using a computer for various tasks.