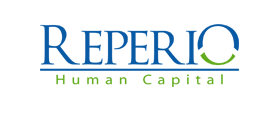 Mid/Senior C# .Net Software Developers, Louth - Reperio Human Capital Ltd
Louth, Louth
Mid/Senior C# .Net Software Developers, Louth


A fast paced, highly reputable and award winning company in the Louth area are seeking to add a number of developers to their growing teams.

My client have been going from strength to strength over the years and are well known within their field for being highly innovative and market disrupting - they're constantly evolving and employing the latest technologies and techniques to ensure they stay at the forefront of their market. They're staff turnover is very low and they believe a lot of this is down to the ever evolving tech and opportunity to both stay update with it and have an opinion in what they might use next (they also have a great culture and pride themselves on creating a great work environment!)

They've a large development team in place split across various projects and are looking for a number of skills to fill gaps in the team, the successful candidates for this role however will have the opportunity to switch between teams and technologies to expand their skills or stick with what they know and really hone in.

Were looking for either Mid or Senior level developers for both the web and the desktop team. This role will interview and on board remotely but when the offices open next year you will be expected to be in a few days per week.

Requirements:
4 or more years with C# . Net Software Development.
Good understanding of SQL Server and relational databases generally
Good understanding/experience in agile SCRUM environments
Experience developing solutions for scale
Good communication and team working skills
Any experience with an ERP system such as Navison, Netsuite, Oracle Forms or other would be highly beneficial for all roles.

Web Roles - Experience with ASP.Net, MVC, Web API's, JavaScript is required and any of the following is beneficial, with Azure, Angular, React, VueJS or SignalR, .Net Core.

Desktop Roles - You need to have experience with WinForms and any of the following is beneficial WCF, DevExpress, Restful API's or Xamarin

Benefits:
50-70k but negotiable further for the right candidate
Strong benefits package

Key Words: C#, .Net, ASP.Net, C# Developer .Net Developer, C# .Net Developer, C# Software Developer, .Net Software Developer, C# .Net Software Developer, Development, Louth, Ireland, Product, Microsoft, Developer, Mid Level, Senior, ERPs

Reperio Human Capital acts as an Employment Agency and an Employment Business.