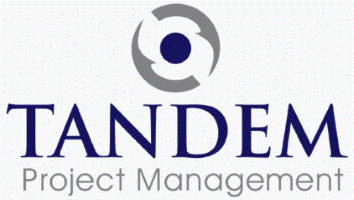 MSAT Analytical Chemist - Tandem Project Management
Waterford, Waterford
Summary:
A MSAT (Manufacturing, Science & Technology) Analytical Chemist is required to join a pharmaceutical company in Waterford. The incumbent will support the MSAT Team Lead and MSAT OSD Manager to deliver the team goals in the area of supporting the business for Contract Manufacturing projects, Transfer projects between R&D and Commercial Operations (OSD) and to support QC and Regulatory Affairs for delivery of specific projects relating to existing commercial products.
Responsibilities:
Execution of analytical activities associated with transfer of products between functions and for Contract Manufacturing projects, including where appropriate method transfers/verifications, stability studies and support to formulation activities.
Execution and where appropriate, management of analytical projects associated with supporting the QC function as well as responses to Regulatory deficiencies for commercial products involved in territory extensions.
Preparation of documentation associated with the analytical activities including protocols and reports.
Completion of investigations (OOSs, incidents and deviations etc) associated with own work and where required for other members of the MSAT team.
Coaching / Mentoring - support members of team with problem solving and skill development, with responsibility for problem resolution.
Assist Team Leaders in scheduling and prioritization of laboratory testing and deputizing for Team Leaders as required. Attend team meetings on behalf of the Team Lead if required.
Assist the Team Leaders and Manager in achieving company goals.
Generation and progression of MSAT Investigations, deviations and change controls.
Representing MSAT OSD team on projects undertaken in collaboration with QC or Regulatory Affairs in the Analytical space.
Liaison with Project Management Office, representing MSAT team as a work package owner in the Analytical space.
Representing the MSAT OSD team on CMO Projects and acting as the point of contact with the customer on Analytical transfer activities.
Collaboration with R&D Analytical team for product transfers and for sharing of expertise and product experience to facilitate smooth transition of projects from R&D to QC (OSD).
Training of laboratory staff.
To support all other on-going laboratory functions & requirements.
Prepare and review stability summary sheets where required.
Ensure that all work carried out is in compliance with the required standards conforming to company, cGxP, SOPs, regulatory regulations and guidelines, safety and environmental guidelines.
Identify and make recommendations for improvements as part of a team within or outside the department in order to ensure continuous improvement.
Check own work and that of others for accuracy.
Assist in the preparation for internal / customer/ regulatory inspections.
Draft, review or revise documentation within the documentation management system.
Implement safety requirements as per site documentation including SOPs, Safety Statement and COPs
Report any defects.
Reports directly to the MSAT (OSD) Team Leader.
Qualifications & Experience:
Qualified to a minimum of honours degree level in Analytical Chemistry, Pharmaceutical science or related discipline.
At least 3 years' experience working in a related technical environment.
Experience in scheduling, mentoring, and problem resolution in an MSAT/Technical Services or R&D Laboratory is preferable.
People development/mentoring skills.
Proficient in the use of HPLC & associated problem solving.
Proficient with Dissolution testing.
Strong analytical ability.
Technical/R&D Orientation.
Strong attention to detail is critical.
Demonstrable problem solving abilities.
Excellent organisational skills.
Ability to multitask & work under pressure, coping with more than one conflicting task at once.
Proficient in technical report writing.
Familiarity with participation on Project Teams.
Safety Awareness.