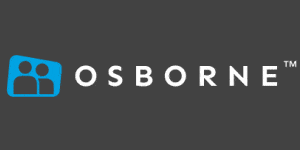 NE22078 - Osborne
North Dublin, Dublin
Brand Manager
The Brand Manager is responsible for driving the sales, share, brand equity, and profitability of a portfolio of brands, and is the 'go to' person within the business for these brands. They will work closely with the Marketing Manager on the development of brand strategy and activation, and will collaborate seamlessly with internal cross functional teams, as well as external agencies, championing the implementation of this strategy. The Brand Manager has primary responsibility for brand activation across all touch points for their portfolio.
Role Deliverables:
Delivery against sales, profit and expenditure targets
Accountable for achieving these targets by developing strategies for growth, based on in-depth consumer & customer insights
Evaluate brand performance against agreed measures/goals Vs. targets
Compile monthly reports on brand performance and track and evaluate execution of in-market programmes
Work with Commercial & CII to understand impact and performance of marketing activity and take corrective action
Management of and accountability for relevant brand portfolio budget
Brand Strategy & Brand Planning
Develop annual brand plans for sign off by the business; translate strategy into highly commercial and differentiated channel plans across markets
Determine brand budget spend across ATL and BTL resources to deliver agreed objectives
Lead the research and development of brand positioning
Lead quant and qual brand research on designated brands
Determine and lead implementation of brand renovation strategies in line with annual brand strategy plans.
Manage all designated brand IP with legal, ensuring all trademarks are kept up to date for the relevant jurisdictions
Brand Activation
Work with the marketing manager to develop the optimal mix of consumer communication for each brand, across channels and markets
Harness insights to create magnetic and effective brand activations that drive consideration, trial / frequency among our target consumers
Inspire agencies (creative, media buying, BTL, packaging, digital, PR, product development, research) on a day-to-day basis to deliver breakthrough output
Lead the implementation of marketing plans for the brands (ATL & BTL programmes) across channels and markets
Oversee primary and secondary packaging development and refreshes
Ensure all marketing programmes are recruitment or frequency focused, and evaluated against set KPIs
Be accountable for all communication for the brands across all touch points; ensure that the brands' positioning and identity guidelines are reflected in all marketing communications and outputs
Align closely with Commercial and CII teams to deliver trade plans, ensuring standout for sales promotions and on time delivery of seasonal and category events
Develop and deliver strategic brand initiatives that contribute to growth targets in key export markets
Innovation & Collaborate with the CII team in the development and implementation of a business and brand innovation strategy, to include:
·  Membership of Innovations cross functional teams; provide consumer insight and marketing input to concept ideation and co-creation
·  Driving high priority ideas through developmental barriers with rigour and flexibility to achieve the optimum outcome
·  Work with the Marketing Manager to build the case for marketing investment behind new launches, and delivering the agreed outputs
·  Measuring outcomes and taking key learnings from each project
Support the constant evolution of the marketing function as a growth engine for the business
Be the Champion of your brands throughout the business via a passionate and energetic approach to relationship building
Build credible, collaborative and sustainable working relationships throughout the organisation, to drive strategic alignment, identify common goals and deliver integrated activation.
Understand the retail, consumer, and media landscapes; demonstrate forward thinking, creative flair, initiative and agility
This is not an exhaustive list and may be subject to change and amendment.
Experience and Qualifications:
Demonstrating the ability to build and manage relationships with internal and external stakeholders, the role holder will be accustomed to working with cross functional teams, and delivering collectively as a team, as well as individually. ​
Exposure to working in a fast-paced organisation and passionate about building brands and championing the consumer will also be key drivers.
In addition, the post holder will offer:
Relevant third level education in Marketing/Business or similar
Minimum 3 years of Marketing, Strategy or Market Research experience
International marketing experience will be a distinct advantage
Proven track record in delivering best in class strategic brand plans and brand building activations
Excellent communication, time management, organisation and presentation skills
Versatile, self-motivated and results driven
Professional, ambitious and dedicated, you are able to work independently and have a pro-active attitude
Flexibility to travel on an ad hoc basis
For more information please apply through the link provided for the attention of Naomi Egan or call Osborne on 041 98 65058
For more information on all of our current jobs visit www.osborne.ie