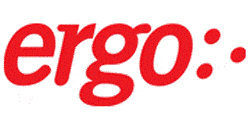 .Net Developer - Permanent (South Dublin) - Ergo
Dublin
Overview:
We are looking for a candidate to work for a client of ours that provides enterprise software to the financial services sector. This role will present the successful candidate with an opportunity for fast-tracked career growth in an exciting, growing and dynamic environment. The company's headquarters are in Dublin close to a dart line.

Key Responsibilities:
Working with the Product Owners, Professional Services and other technology teams to develop features and software improvements to high standards.
Opportunity to grow and become knowledge leader in specialized areas of interest such as performance, DevOps and security.
Ensuring high quality of software through maintenance of unit tests, continuous integration, and completion of design sessions and code reviews.
Develop broad technical knowledge of the code base used and core technologies such as BI data warehousing and Azure.
Create and maintain documentation and handovers as required such as installation instructions, How To guides/FAQs/knowledge base.
Skills & Experience Required:
Third level: Honors bachelor's degree in relevant field (computing and/or business related) 3 to 5 years experience.
Self-motivated, driven, desire to improve and willing to take on responsibility.
Solid Computer Science fundamentals: design patterns, data structures, algorithm design and problem solving.
Proficient in C# with industry experience.
Database/SQL knowledge preferably with MS SQL server.
Web development (e.g. using ASP.Net, JavaScript).
Strong analytical and technical skills.
Excellent communicator with very good interpersonal skills.
Ability to work independently or as part of a team to meet tight deadlines.
Desired Skills:
Previous experience in the financial software industry.
Agile/ Scrum experience.
Experience with cloud and build technologies- Azure, Jenkins or Octopus (a nice advantage)
Understanding of any of the following subjects would be an advantage: Financial accounting, statistical forecasting, economics or any other similar domains.
Must have valid ROI work visa.