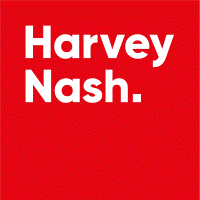 .NET Developer -World leading lifescience company - Harvey Nash Ireland
Dublin, Dublin

Net developer Dublin South D18 Permanent position

The role requires a diverse set of skills and experience and is an exciting opportunity to help shape the future of the life science industry.

Responsibilities:

Contribute to the design, development, estimation, troubleshooting, test creation and documentation of software libraries and components. This includes refactoring and remediation of existing software.
Assist in the creation of CI/CD pipelines to build and deploy software.
Follow group development practices and policies in order to produce software libraries for use within the Group.
Use sound software engineering practices and state-of-art development methodologies with a view to ensuring superior quality code, like TDD, clean code, etc.
Create and maintain level 3 technical and operational documentation that describes software library code, logic, changes, and corrections for assigned functions. * Provide continued level 3 support for software librarie Requirements:
Working knowledge of .NET 3.5 or later, and of at least ASP.NET and C#.
Engineering Degree or equivalent in IT/Software Development
English (fluent) required
Good experience in Software Development/Engineering (2 years or more).
Experience working with mid/ large, distributed, multi-tier enterprise application as a plus Desirable skills
Very comfortable with source code control systems, ideally GIT.
Solid background in Software Development/Engineering as well Object-Oriented design, programming, and frameworks (experience in the use of frameworks is required, frameworks development is a plus).
Experience of HTML, CSS, and JavaScript including AJAX. Knowledge of jQuery and JS frameworks (e.g. Angular) is a plus.
Knowledge of and experience with design patterns (GoF)
Experience with SQL and related frameworks. Working knowledge of MS SQL Server is a plus
Working knowledge of JSON, XML, RESTful and SOAP-based web-services and message-oriented middleware is a plus.
Working knowledge and practice of test-driven development and clean code.
Experience with ATDD/BDD is a plus. * Working knowledge of UML is a plus.
Docker exposure is a plus.
Familiarity with Continuous Integration/Continuous Delivery pipeline concepts is a plus.
Working knowledge of TFS 2015 or later (work item tracking) or JIRA.
Working knowledge of Octopus Deploy and/or TFS Release Management or other deployment tools is a plus.
PowerShell. MSBuild and batch file experience is a plus.
Use of NuGet, npm and other package management tools is a plus.

Benefits

Structured bonus (around 5-7% of gross salary, performance related)
Pension contributions 4% when matched by AV
Laya Medical/health insurance
Death in Service Life Insurance Benefit
PHI personal health insurance/salary protection
The usual taxsaver, bike-2-work, etc.
Flexible working environment
21 days annual leave

Please give me a call for more information.

NOTE: You must be an EU resident or have a valid STAMP 4 visa to qualify for this role. Given the tight internal business deadline on this project and the timescales involved in processing work card/permit applications, regrettably, we will not be offering work permit sponsorship for this role.