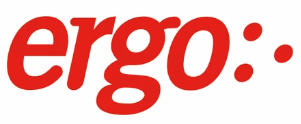 .Net Front End Developer (1 Year Day rate Contract) - Ergo
Dublin
Overview:
We require an experienced Front End Developer for a 1-Year Day-Rate Contract which is expected to be extended for another year. This Role is based in Dublin City Centre.
Key Responsibilities:
Development of web applications and portals using modern web technologies.
Play an active part of the Agile Scrum team rituals and contribute to the team's ability to deliver quality software in a predictable, dependable way.
Experience and Knowledge of working with UX projects.
Requirements:
Experience in Agile Processes and Procedures.
Strong Experience working with ASP.NET.
3+ years demonstrable technical experience designing, developing and maintaining web-based applications and portals.
Ideally the resource has strong experience with Angular, React or Bootstrap.
3+ years demonstrable experience designing applications that address the user experience and user interface needs of first-time visitors, sophisticated external users and task-oriented internal users.