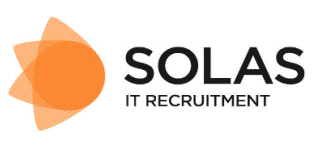 .Net Technical Architect - Cloud - Limerick 100 k - Solas IT
Limerick, Limerick
.Net Technical Architect – Cloud – Limerick 100 k
My client is a very successful Irish product and services company, who work across several sectors. They have offices based in both central Limerick and Dublin 8. They are seeking a highly skilled .Net Technical Architect to join their team.
The successful candidate will spearhead a crucial 4-year migration project, with a key client (Government). My client is looking for someone who is a highly self-motivated team player, skilled in a broad set of.NET - Web interface API technology skills with a strong passion for delivering dynamic and intuitive solutions, with the ability to adapt quickly and communicate effectively with peers.
Due to the Covid 19 crisis, all interviews will be conducted via video. In addition, you will be able to work from home until September 2020.
Apply for the .Net Technical Architect role above or contact Seamus Breslin for more information.
Required Skills and Experience for the .Net Technical Architect role:
Senior level with a minimum of 5 years as a Technical Architect
Knowledge of either AWS or Azure cloud technologies that meets quality standards and the client requirements.
Agile Software Development methodology
DevOps
Big Data
Machine Learning,
Azure or AWS
Node JS
Net Core
Net MVC
Web API
C#
SQL Server/No SQL databases
Ability to perform the detailed analysis required for migrating off-the-shelf, .NET (for Azure), JAVA and other computer language applications from on-premises to Cloud would be advantageous.
Ability to build artefacts like Flow diagrams, High Level Design, Low Level Design, network diagrams etc.
Communication skills are key – you will be a trusted "go between" key clients and the Development team.
#.Net #Cloud #AWS #Agile #DevOps

If you are happy to be represented by Solas and be put forward for this role (or would like more information) please email me with your CV via the link, indicating if wish to be represented by Solas. Alternatively please call me (T: 00353 1 2449520)