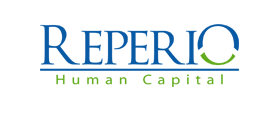 Network & Security Engineer - Dublin - Reperio Human Capital Ltd
Dublin City Centre, Dublin
Network Security Engineer - Dublin CC
€100,000 DOE

Our client is currently seeking an SME within the world of Networks & Security. The role will be based in Dublin City Centre offering you a highly demanding fast paced work place. The client are well established but new to Dublin and for the right candidate provide a fantastic learning environment.

A background in Finance, Banking or Investments would be good.

As a Network & Security Engineer you will be assisting in the implementation and operation of new and emerging technologies in the Networking space. You will want to work with new tech and have a passion for automation.

Key Criteria:

Strong Network Automation skills
F5 knowledge (preferred)
Strong knowledge of HTTP Protocol
Strong Python Skills
General Networking knowledge

Along with the above you will have had hands on experience in Network routing and switching up to Layer 3 which will include Cisco and Arista technologies. Emphasis will be placed on routing protocols such as BGP, EIGRP and OSPF.

Skills/Requirements

Bachelors degree in a related area
3-5 years working in technical engineering with Networks
Strong Team Player and ability to work in a fast paced environment
Strong written and verbal communication skills
Network Security knowledge
Professional certifications are a plus
Load Balancers (F5/Netscaler)
Network Encryption and Enterprise Environments

This is a fantastic opportunity for you to join a company that are in a fantastic space right now in Dublin.

For more information on the Network & Security role please contact John James Baird at Reperio on 015713000.

Reperio Human Capital Limited acts as an Employment Agency and an Employment Business.

€70,000.00 - €100,000.00 per year