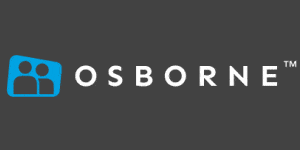 New Osborne Office Recruitment Consultant – Bray - Osborne
Bray, Wicklow
Osborne we are an award winning Recruitment Consultancy & have been recently recognised as 3rd Great Place To Work in Ireland in our category. We are very proud of our awards and recognitions by both the NRF,
and Business chambers and Associations. We have 6 Offices in Ireland and our International office in in Toronto. We are so delighted to have opened our 6th Irish office in Bray.
I would love to hear from experienced Recruitment Consultants who have agency or Consultancy experience and would love to be part of our start up team.
Reporting to a Recruitment & Business Manager who has great passion for Recruitment in the area. We have support and structures in place for the new Bray office. In addition to your own Business Development. Part of the Osborne model is that each office has the support of a Business Development Team who are always seeking out new roles for you on your desk. This is a true collaborative approach.
Our Teams are high performing, fast paced and results focused, however it does not take away from the Quality aspect. For us it about doing the right thing every time and providing an excellent experience to all our Customers. With that in mind, of course you work on your own roles, however as team work in really part of our DNA, Our Recruitment Consultants regularly work together on roles, working to the Osborne purpose- Right Person, Right Job, No Compromise.
Other reasons to join our Team:
We are on an amazing journey of growth, have achieved great success but are passionate to do more and want the right people to be part of that journey.
Our culture is Open honest communication, Trust, accountability and autonomy with a strong sense of team. We work smart and have fun! J
We have a great culture, see our list of benefits that show you how we look after our people:
Attractive Basic Salary.
Uncapped upward scaling commission structure up to 20% on an annual basis.
Flexible benefits package (% of your salary is allocated to the option you choose)
Quarterly Clothing allowance
21 days Annual leave ( Increase by one day for each year of service)
Your Birthday off
Half day each year for Christmas Shopping
Mobile Phone
We offer great career development opportunities paced at individual's capability and success levels.
Engage in our 'Love to Learn' programme for professional qualifications such as MBA, Degree, Diploma, Certificates.
Option to work 1 day per month from home.
Opportunities to participate and/or lead internal projects/ team such as Great Places To Work, CSR, Innovation Committee.
Employee wellness programmes
Flexible working arrangements.
A healthy work life balance
Monthly & Quarterly competitions with great prizes.
100% Club
Quarterly company nights out / away.
Annual company weekend away
Ad-hoc prizes throughout the year.
Supported by a Business Development Manager who will win you new clients, an Internal Marketing Department who will promote your specialist division.
Business support who will post your job ads!!
Experience:
Min of 2 years+ experience in Recruitment role in a Consultancy or Agency,
Proven experience in Client delivery & will go the extra mile
Energetic, interested in being part of an innovative and growing firm with a huge vision.
Excited to be part of our start up team in Bray.
Fully authorised to work in ROI.
Or interested to find out more… I would be delighted to have a confidential conversation with you please contact me Ayesha– Internal Recruitment Manager- 01 -6384400 / 086 8513596 or email: Ayesha.Thompson@osborne.ie