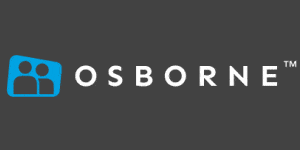 Online Logistics Manager - Osborne
Louth, Louth
Due to continued expansion of our client's online presence, they now require an Online Logistics Manager to manage the dispatch and service element of their E Commerce business unit.
Salary & Benefits
Manage the following functions
Identify and implement KPI's in terms of deadline from orders received to processed and delivered
Manage picking team to ensure efficient picking and packing process
Ensure all Health & Safety guidelines adhered to
Manage Customer service function to identify and deal with issues
Reports – Weekly and Monthly reports presented to Directors
Previous Experience
Minimum of three years in logistics management role
Direct people management experience
The successful candidate will be an excellent communicator who excels in leadership motivation and development of their team. They will report to the Area Manager and will be based in Drogheda.
If you are interested in finding out more about the above role and would like to be considered for other suitable roles that Osborne may have available for your skill set, please attach your CV via the link provided.
For more information please apply through the link provided for the attention of Sandra Martin or call Osborne Recruitment on 041 98 65058
For more information on all of our current jobs visit www.osborne.ie