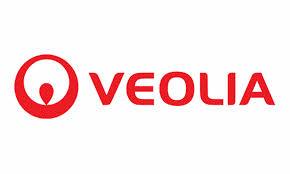 Operational Shift Technician - VEOLIA ENERGY SERVICES IRELAND LIMITED
Belfast, Northern
Operational Shift Technician
Location: Belfast
Duration: Permanent
Overview of the role:
To operate and maintain all site main utilities within a team that delivers 24/7 cover to the client Sites and to carry out, within competency levels, maintenance, fault finding, repair, decommissioning and re-commissioning (Electrical & Mechanical) on a wide range of plant systems and equipment
Day to day of the role:
Ensure that all equipment within Veolia's control is correctly maintained and repaired, maximising plant efficiency and the safety of all personnel at all times.

To maintain and improve standards of health and safety, quality and good housekeeping and to report any shortcomings promptly.

The Technician must be able to undertake the role with the minimum of supervision, whilst maintaining a flexible approach and focus on the needs of the customers, effectively follow the quality process and procedures put in place, including identifying areas for improvement

The role will require the Technician to have a cross-functional approach, working with the Site Supervisor, willing to undertake tasks in areas within their competence, but not within the strict definition of their tasks, as directed by the shift Supervisor.

Access NI security checks will be required for this position

Issue Permit to Works and Isolation Permits for both site team and sub-contractors.

To safely operate and maintain all utilities under Veolia's control, ensuring 100% service delivery is supplied to the client under contract KPIs.

Must be able to demonstrate a sound knowledge of all systems within the building services environment.

Conduct energy audits reporting usage and findings.

Respond to the requests of operations by carrying out tasks associated with Breakdowns.

A strong understanding of compliance with government legislation.

Provide effective feed back to the shift supervisor to ensure that they are aware of any Facilities/ System/ Equipment/ Site Engineering abnormalities.

Provide absence and holiday cover within the wider team as required.

Follow all Health & Safety and Environmental requirements that are defined on work instructions or communicated in training.

Follow required emergency procedures as documented and to respond accordingly during emergency situations.

To provide operational support by acting as a Nominated Person within the meaning of the Veolia safety rules.

Report all accidents, occupational illnesses and emergencies.

To take responsibility for defects and follow up on any repairs.

To be self-motivated and proactively seek out work.

Host & induct specialist sub-contractors, and ensure they conform to site requirements.

Formulate and review risk assessments and method statements

Act as a point of contact for helpdesk calls

As directed by the Operational Supervisor, undertake tasks not listed above, but for which you have the skills, knowledge or competency, to perform effectively in a safe manner.
Required skills for this role:
Trade qualification in Electrical/Mechanical with a formal qualification (ONC/OND) or above in a related engineering discipline.

Full Driving License

NEBOSH/IOSH desirable

Possess and demonstrate strong PC/Tablet Skills, with a good understanding of Concept and     PEMAC systems.

Proven ability to fault find and problem solve both electrical and mechanical faults.

Demonstrate an innovative and positive and open approach to problem solving

Knowledge of Health & Safety statutory legislation and requirements.

Knowledge of ISO management systems ISO 9001, 14000 and 18001