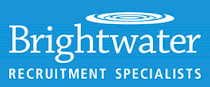 Senior QA Automation Engineer - BRIGHTWATER SELECTION (CORK) LIMITED
Cork, Cork
As Senior QA Automation Engineer you will be involved in the testing of highly scalable java based micro services, mobile and web interfaces.

What you will do:
Develops test automation frameworks and strategies that enable a CI/CD development process
Responsible for the overall test plan design and processes, analyzing and constructing business specific end to end scenarios, defining standards for the development of test scripts, deployment and reuse
Manages and communicates progress of testing activities against the plan
Develops metrics and provide reporting on product quality
Provides expert system troubleshooting, analysis and problem solving
Develops and provides technical documentation and training materials
Inputs into release planning activities.

What's needed to do the job:

Commercial experience of 8 plus years in software testing and development.
3 years hands on experience testing web and mobile applications that leverage cloud-based solutions or highly scalable enterprise solutions.
3 years of technical lead experience of test automation in an agile/scrum process and being responsible for overall test plan design and processes.

Preferred Qualifications
Expert knowledge with Java
Experience with Javascript and/or Python
Expert knowledge of test automation frameworks and technologies for testing web apps, mobile apps and micro services, e.g. Selenium, Protractor, Robot Framework, Appium
Knowledge of performance and load testing tools (e.g. JMeter, Gatling, Gauge, JUnit) and strategies
Solid understanding of Agile/Scrum, continuous integration and continuous delivery
Experience with version control systems, preferably Git
Experience with bash. Other scripting languages a plus
Ideally has knowledge of Docker, Kubernetes, Azure


Please contact Leonie Gleeson on 0214221000 to discuss this position in full confidence.