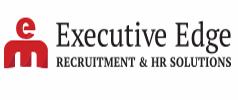 Operations Manager / Trade Union - Executive Edge Citywest
Co. Dublin, Dublin Dubin
Operations Manager - Trade Union – Professional Services
Our client is a well-established employee trade union / representative body within the broader professional services sector. They are now seeking a Senior Operations Manager who will be a key member of their executive management team. Role is based in Dublin Central.
Key areas: Corporate and Risk Management Compliance, Operations Management, Human Resources, Business Strategy and Planning, ICT and Corporate Services functions.
The role will include the following:
Operations & Team Leadership
Encourage staff engagement, growth and leadership development.
Promoting a collaborative environment.
Business strategy and planning, enhancing organisational effectiveness and operational excellence.
Build and maintain professional relationships with members
Corporate Governance & Risk Management Compliance
Implementing processes aligned with best practice principles.
Support Governance and Ethics Committee and Quality management
Understanding the rules of the Union and supporting the Committee
Devise and implement a strategic approach to organisational risk.
Ensure all GPDR Policies are reviewed regularly and kept up to date.
Corporate Services
Oversee facilities management contracts and Health and Safety obligations
Develop with the Finance Manager a corporate procurement plan to include a clear path for tendering contracts as appropriate.
Improve the operational systems, processes and policies
Direct relevant staff to ensure statutory and regulatory requirements are met.
Human Resources / Software / ICT
Lead responsibility for the Human Resources, ICT and logistics operations of the Union.
Oversee the Unions training channels both traditional and e-learning by sourcing the appropriate blend of skills to develop the membership.
Manage and increase the effectiveness and efficiency of IT and HR through improvements
Oversee the ongoing development and implementation of policies and procedures for staff.
Provide oversight and input into the procurement, design and development of a new membership system.
The successful applicant will ideally have:
3rd level degree & experience in a similar role in industry or within a trade union or similar environment.
Ability to create, develop and implement the framework and mechanisms for the achievement of significant change across the organisation.
The desire and ability to drive cultural change, so that all staff of the Union are inspired to achieve agreed
A track record as a leader, with the ability to bring people with you and build a working environment focussed on
Excellent interpersonal, communication, negotiation and presentation skills with sound judgement and ability to think clearly and make decisions in a pressurised environment.
A clear understanding of corporate governance and risk management standards.
Financial planning and budgetary skills.
This is a full-time permanent position. Salary guidance: €60K - €75K.