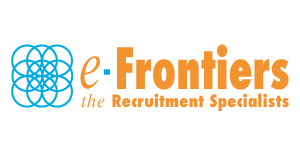 Operations / Practice Manager - E-Frontiers
Dublin, Dublin

OPERATIONS / PRACTICE MANAGER
Professional Services | People Management | Workflow Management | Leadership

Location: Dublin City Centre
Job type: Permanent role
Salary: €60-70K

Our client is a busy Accountancy Practice, that is looking for the Operations/ Practice Manager. The successful candidate will work closely with the Partners, Management Team and key players of each department.

About you:

An effective people manager who can delegate, lead, coach and motivate teams
Strong personality with excellent commercial acumen
Effective communication and interpersonal skills
Leader who could create strategies, improve processes, and manage change
Proficiency in Microsoft Office suite
About the role:
Overseeing all elements of the daily and general running of the practice
Responsibility for workflow, work-in-progress & timesheet reporting
Reviewing internal systems & processes, delivering communication protocols
Responsibility for driving performance & change management
Lead and develop improved organizational procedures and systems, including filing, billing, accounts payable, and scheduling
Management of facilities management, coordination of IT/software suppliers
Management of the recruitment & HR administration

High integrity and confidentiality are essential for this position.

For more information contact Liene Malika.