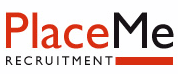 Order Management Representative-Medical Devices - PlaceMe Recruitment
Dublin, Dublin
Actual job location: Fonthill
Overview
The Customer service associate provides a key interface with the customer, supporting all aspects of the sales process. Working in a team environment in conjunction with the Sales Representatives, you will demonstrate excellent external and internal customer focus throughout. Customer Service personnel should possess a friendly upbeat personality, and should be motivated, passionate, and love working with people.
Qualifications
Demonstrates excellent knowledge and experience of all aspects of the role as outlined.

Demonstrates a strong Customer Orientation, delivering an exceptional service in order to meet and exceed our customers' expectations

Possesses a good phone manner and excellent communication skills.

Good administrative and IT/computing skills. Knowledge of Navision, an advantage.

Teamwork: Actively contribute to the development of a positive team environment, demonstrating a flexible approach.

Attention to Detail: Ensures that work is executed accurately and completely, paying close attention to the detail.

Demonstrates excellent organisational skills.

Previous experience of medical device customer or sales support, an advantage.
Responsibilities
Process a large volume of Sales Orders timely & accurately. Proactively manage Orders to ensure customer commitments are met, keeping customers informed on order status.

Proactively respond and manage customer calls/queries in a professional manner.

Provide support to the Sales Representatives and other members of the Ortho CS Team as required

Provide Quotations to customers in a timely manner, to a professional standard.

Identifying and assessing customers' needs to achieve satisfaction

Build trusted relationships with the Sales Representatives.

Other duties that may be assigned from time to time
Contact Caroline Place on 091 380711/086 6840862 or email

cplace@placeme.ie