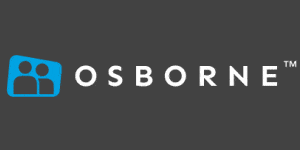 Osborne – Temporary Jobs for the New year - Osborne
Dublin, Dublin
Here at Osborne we have a number of lovely temporary vacancies available and we are looking for some new candidates to join our Temps Team! These roles could start as early as next week.
We have roles for the following candidates:
Office and Secretarial
Receptionists
Administrators
Secretaries
Personal Assistants
Executive Assistants
HR Professionals
Legal Secretaries
Legal Administrators
The ideal candidate will have:
Excellent MS office skills / Typing Speeds
1-2 years' experience desirable in an office environment
Professional, flexible attitude with a strong work ethic and proven reliability in previous roles
Eligible to work in Ireland
Here are some of the reasons to temp with Osborne Recruitment:
A personal approach from your consultant which puts you in charge of your career
Exposure to different sectors and some of the top companies in Dublin
Weekly payroll
Keep your CV and skills active
Flexibility
Short- and long-term assignments
Excellent hourly rates
Temp of the Month competitions
Possibility of a temporary booking leading to permanency!
For more information please apply through the link provided for the attention of Leanne Thornton or call Osborne on 01 6384400
For more information on all of our current jobs visit www.osborne.ie