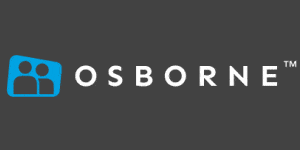 Payroll manager - Osborne
Dublin North, Dublin
Exciting opportunity to join an international organisation who are operating in over 70 countries. Company has a long- and well-established reputation on the international stage for delivering and providing solutions across a number of industries. This company now has a requirement for suitably qualified payroll manager to join their finance function. The successful candidate will be responsible for ensuring timely, accurate and effective delivery of company's monthly payroll through in-house processing of payroll and 3rd party payroll vendors.
Salary & Benefits
Salary: €50,000 - €55,000 with additional benefits including bonus and pension.



Duties / Responsibilities:
Manage and support internal payroll preparation, and services of 3rd party Payroll Vendors.
Ensure HR data is provided in a timely and accurate manner to the Payroll Vendors.
Review preliminary payroll submissions from Payroll Vendors and advise of changes.
Provision of final approval for each payroll. Ensure accurate, timely payments of employee salaries, income and social security taxes, benefit plan obligations and other deductions as required.
Ensure timely and accurate uploading of payroll transactions and data to the General Ledger, assisting with payroll account reconciliations as required at month and year end.
Handle employee enquiries in a timely and professional manner in liaison with Payroll Vendors or inhouse preparers. Ensure maintenance of appropriate supporting documentation.
Advise on the effectiveness of payroll service and recommend changes to processes or contractual obligations. Keep up to date on regulatory changes impacting payroll services.
Compile and maintain metrics and participate in benchmarking initiatives.
Key Requirements:
Degree in business, finance or related discipline. A minimum of 3 years' post-graduate experience in payroll. Previous experience in dealing with payroll service providers.
Knowledge of payroll in a number of European countries preferable.
For more information please apply through the link provided for the attention of Martin Brennan or call Osborne on 041 9865058.
For more information on all our current jobs visitwww.osborne.ie
If you are interested in finding out more about the above role and would like to be considered other suitable roles that we may have available for your skill set - please attach your CV via the link provided