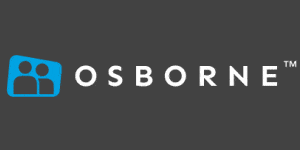 Payroll Specialist - Osborne
Dublin, Kildare
Our client, a growing client driven organisation, are eagerly seeking the addition of a Payroll Specialist to their team due to their growth.
This is an excellent opportunity for an experienced Payroll Specialist to utilize their experience in a fast-paced, team oriented environment close to home!
You will be:
Processing bi-weekly payroll for 500+ staff
Utilizing your timesheet experience to process large volumes manually
Resolving any internal payroll queries
Working with the team to ensure the successful and pain free issuing of payroll for all
This is an exciting opportunity for a highly organised professional payroll specialist with excellent time management skills to join a steady, growing and positive team.
You will have:
Working experience with Sage Micropay
2+ years in a high volume payroll position
Excellent communication skills
Manual timesheet experience
This opportunity comes with an excellent salary, opportunity to grow and develop and onsite parking.
To Apply Now to this challenging and exciting opportunity please email your Resume today to rachel.brown@osborne.ie