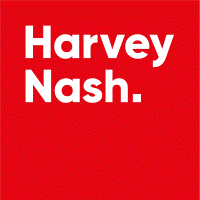 Payroll Specialist - eCommerce - Harvey Nash Ireland
Dublin North, Dublin

Our client, a Global eCommerce business, are seeking an experienced Payroll Specialist to join their growing HR team. The successful candidate will have sole responsibility for the processing and management of multiple payrolls across Europe and America.

Key Responsibilities

Processing of monthly payrolls across multiple jurisdictions (includes processing of payments).
Process employee status changes - joiners, leavers, salary changes etc.
Manage payroll inbox, responding to employees and resolving discrepancies in a timely manner.
Compile overtime for each period and ensure it is paid in accordance with company policies.
Calculate all holiday accruals and ensure any necessary payments are made in accordance with company policies.
Benefits administration including healthcare, pension, bike to work scheme, travel TaxSaver, and other benefits.
Process and manage pension activity including set up, pension queries and pension reporting.
Assist onboarding of new employees - attend HR induction and provide guidance the new employees on payroll and benefits.
Process and manage BIK (healthcare/dental) activity, including set up and queries.
Manage relationships with all third-party providers.
Payroll tax filings
Reconcile general ledger accounts, provide on-going month-end, quarterly, and year-end reporting.
Provide all monthly payroll journals for posting to finance system.
Assist with year end audit queries related to payroll.
Participate in problem solving and special projects related to payroll.
Maintain a full set of payroll related policy documents.
Maintenance and communication of payroll calendars.
Use ERP system to raise POs and ensure invoices are processed.
Essential Qualifications & Experience
Experience working in a high volume payroll processing and a fast paced/dynamic environment.
Qualification with IPASS or similar is desirable.
Experience working to tight deadlines
Proficient in the Microsoft Office suite.
Excellent written and verbal communication.
Excellent numerical & analytical skills.
What's on offer?
Career growth - a tailored learning & development programme, tuition assistance and professional certification
Health & Wellbeing - dental & health insurance, reduced corporate gym membership, paid sick leave.
Work Life Balance - 25 days annual leave, flexible working, sports & social club
Family - paid maternity & paternity leave, life assurance, income disability.
Financial - competitive salary, pension, stock option scheme, bike to work, travel TaxSaver, relocation assistance.

If you feel you fit the above criteria please apply below or send your CV directly to

leigh.sherling@harveynash.ie