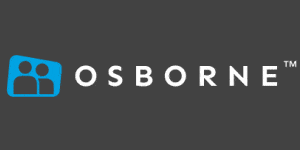 Payroll Specialists / Payroll Administrators - Osborne
Dublin, Dublin
Payroll Specialists / Payroll Administrators 
At Osborne, we are currently recruiting for Payroll Specialists in various roles around Dublin. 
Salary: 
Depending on Experience 
Responsibilities: 
Processing payroll for approximately 200 employees. 
Complying with all PAYE, PRSI and Income Levy requirements. 
Dealing with any employee queries in relation to payroll. 
Employee Relations, assisting with grievance and disciplinary procedures. 
Performance Management. 
Assisting the HR Manager with Recruitment and Selection of key personnel within the group. 
Compensation and Benefits, Pensions, Healthcare etc. 
Assisting with Development and implementation of group HR policies. 
Providing guidance to managers to ensure consistent, equal, and fair treatment of all employees and keeping up to date with legislative changes relating to Irish, Northern Irish and UK employment law including industry specific REA's and JLC's 

The successful candidate will possess the following: 
Minimum three years' experience 
IPASS qualification and CIPD accreditation 
Experience working within a stand-alone Payroll and Payroll department in a variety of industries 
Strong interpersonal and communication skills and the ability to communicate at all levels whilst working closely with the management team 
All interested candidates should apply through the link provided for the attention of Meghan Darmody at Osborne Recruitment and are welcome to call Meghan on 01 6384400 for more information. 


For more Osborne Recruitment jobs visit www.osborne.ie