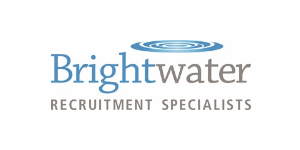 Pension Support Team Leader - Brightwater Recruitment Specialists
Dublin, Dublin Dublin
Department: Client Services
Job title: Pension Support Team Leader
Location: Dublin
Reporting to: Pension Support, Director

Key Responsibilities:
Develop an in-depth understanding of our pension product offering which includes SSAS, PRSAs, ARFs and Retirement Bonds.
Manage the transfer process of pre and post retirement products.
Oversee the timely completion of the annual compliance cycle for SSASs (Pre-renewal, Renewals, Trustee Annual Report, Member Benefit Statements & SORPS) together with monthly returns to Pensions Authority and the Central Bank of Ireland
Resolving queries of a technical nature arising from our existing clients and internal client relationship teams.
Ensuring compliance with the relevant pensions rules and legislation governing each of the pension product offerings.
Regular communication and interaction with the Pensions Authority and Revenue Commissioners
Production of QROPS return to HMRC
Assume responsibility for project assignments.
Preparation for Revenue or Pensions Authority audits.
Provision of reporting to clients in line with regulatory requirements.
Ongoing update and maintenance of membership records on pension administration platform
Training & Development of Team
Manage resources of direct reports daily and ensure critical roles are always covered.
Ensure inter-team training is continual for both staff developmental and operational needs.
Participate in creation of Personal Development Plans for team, also in the Performance Appraisal process.
Assist in the delegation of tasks among team members
Experience required:
Excess of 8 years' experience in the Pensions industry with a minimum of 2 years in a supervisory capacity
Qualifications
QFA/Pensions qualification essential.
Third level:
Degree or master's in business, Finance, Economics or a related discipline

Job Skillset
Strong technical pensions knowledge
Thorough understanding of statutory compliance requirements.
Ability to prioritise workloads and work to tight deadlines.
A high level of problem-solving capability.
Strong communication skills, written and verbal.
Excellent customer service skills.
Excellent attention to detail.
An ability to work effectively within a team.
A flexible positive attitude towards work
For more information please contact James at Brightwater recruitment - Dublin.