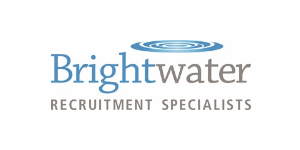 PHP Developer - BRIGHTWATER SELECTION (CORK) LIMITED
Dublin, Dublin
An experienced PHP Developer is required to join a growing tech company with offices in globally. The Dublin offices are in South Dublin.
You will design, build, and scale a custom platform offerings across a wide range of web and mobile projects which utilise cutting edge technologies such as Big Data and Realtime Statistics Computation.
The ideal candidate will have a passion for open source software.

Responsibilities:


· Development of modular, testable, and scalable software components for core platform and Web services/APIs
· Code optimisation for performance and scalability. Maintenance/refactoring of legacy systems
· Research and development of new and emerging technologies
· Contribute to team process improvement adhering to industry best practice and principles
· Participate in regular code reviews and team knowledge sharing activities


Skills and Experience:


· 5+ years object-oriented PHP development experience (preferably PHP 7+)
· Solid foundation in SQL databases and design, specifically MariaDB
· Experience with caching tools and techniques (APC, Memcached)
· Capable of building server-side and client-side applications with PHP, JavaScript, HTML
· Strong knowledge about design patterns, security, and performance concepts
· Good understanding of RESTful architectures
· Knowledge of Git / Github and related workflows in a distributed team environment;
· Experience with Go would be a plus
· Excellent written, spoken, and interpersonal communication skills (English)
Education & Qualifications:
BS/MS in Computer Science/related technical discipline OR equivalent experience