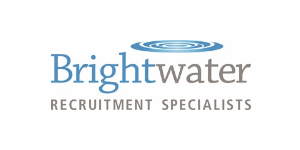 PHP Development Lead - Brightwater Recruitment Specialists
Limerick / Shannon, Limerick
Our client is looking for a skilled Web/PHP Developer who has a passion for best design and coding practices and a desire to be creative with new ideas. You will be responsible for converting our company needs into functional and user-friendly websites and programs through designing, coding and improving our web page, programs and applications.

You will take responsibility and work closely with the International growth/Innovation team.

Job responsibilities include: 

• Produce fully functional programs/web applications written in clean/readable PHP and other well designed and testable code - including Javascript and JQuery.
• Work with internal and external teams to identify system and feature requirements.
• Contribute in all phases of the development lifecycle
• Familiar with RESTful API's and communicating with them/ as well as Database Interaction MySQL/MariaDB
• Design user interfaces and webpage layouts using HTML5/CSS3 best practices (familiarity with Bootstrap a plus)
• Upgrade/Repair and Maintain existing legacy programs and sites
• Familiarity with test cases/unit testing, as well as efficient debugging practices
• Producing detailed specifications and creating clear technical documentation for user and developer support
• Recommend new features to improve program navigation/websites and operations
• Follow security principles and industry best practices
• Stay up to date with industry best practices and more

Requirements

• 5+ years proven work experience in PHP Developer role
• Hands-on experience with various programming languages/frameworks and libraries including PHP(v5 and up), JavaScript (ES6), JQuery, SQL, Laravel (Angular experience a plus), XML, Visual Studio (Visual Basic/C#)
• Demonstratable experience of different web techs HTML5/CSS3/JavaScript/AJAX/JQuery
• Proficient in OOP (Object Orientated Programming) specifically PHP OOP and MVC
• Use of PHP Frameworks such as Laravel/Codeigniter
• Very good knowledge of databases MySQL
• Experience on BootStrap
• Experience in the integration and use of Third Party API's
• Clear and Readable code a must
• Project Management Skills within a fast paced work environment
• An ability to communicate and work in a team
• SEO Experience desirable
• Fluent in both oral and written English (German a plus)
€55,000.00 - €65,000.00 per year
Pension, Healthcare etc.