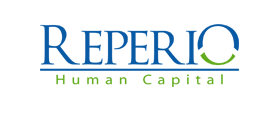 PHP Engineer - Reperio Human Capital Ltd
Drogheda, Louth

Working in a close-knit team of backend and frontend developer building innovative apps for their growing international client base, you will have the opportunity to contribute your input into the direction of their products and features.

If you are passionate about coding and building high quality applications within an agile, positive team environment, this could be the role for you.

The successful PHP Developer will work as part of a cross-functional team, coding on an ever-evolving platform in a highly scalable environment. As well as this, you will have a direct impact on the merchant's digital business by delivering on great new features used on a daily basis.

Key Requirements

3+ years commercial PHP experience
Commercial experience working with a PHP framework such as Laravel, Symfony or Zend essential
Experience with Git
Experience using web services such as REST/SOAP or other APIs
Experience in TDD/BDD and related frameworks
Working knowledge of JavaScript, HTML and CSS
Interest in web standards, SEO, accessibility etc
Experience with eCommerce based applications highly advantageous
Degree in Computer science/IT preferred, but not essential
Strong communication skills - verbal and written
Excellent attention to detail required as well as strong organisational skills
Ability to work well as part of a team and ability to achieve deadlines

The company are committed to ensuring the working environment is challenging yet fun with everyone enjoying a healthy work-life balance.

As well as an attractive benefits package, there is also huge opportunity for strong career growth as the company are currently undergoing a rapid growth faze.

For more information on this brilliant role, get in touch with Sharon Riddell at Reperio.

Reperio Human Capital acts as an Employment Agency and an Employment Business.