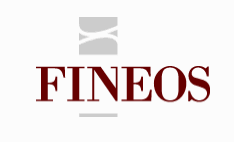 Platform Architect - Fineos Corporation
Dublin, Dublin d3
As a Technical Architect you will work as a member of the FINEOS technology architects team to research and design innovative, new platform capabilities ensuring FINEOS AdminSuite remains the market leading enterprise insurance suite. This is a senior role requiring a highly experienced and motivated person who has a passion for technology and achieving best outcomes.

The FINEOS technology platform includes a set of developer focused capabilities, libraries and APIs used by FINEOS and client developers to create FINEOS AdminSuite solutions.

FINEOS technology architects are responsible for the FINEOS Insurance Cloud platform delivered on AWS, including researching and adopting new and innovative cloud native technologies.

FINEOS is a fast growing company, a global leader in insurance software that offers a dynamic environment where creativity and innovation are highly regarded.

 

In the Position, You Will 
Work with product management, product analysts and development teams to identify and design new platform capabilities, ensuring that the implemented designs provides a robust, scalable, performant and commercially compelling platform.
Investigate, select and incorporate industry leading technologies and patterns into the platform. In particular AWS technologies and services.
Represent and promote the platform design both within FINEOS and externally, with clients, prospects and business partners.
Work with developers to assess the feasibility of proposed solutions and providing continuous support during implementation.
Required skills and experience:
8-10 years' experience of, and a proven aptitude for software analysis and design.
Ability to design platform APIs and capabilities that work together to deliver a durable, supportable and cohesive platform for the FINEOS product suite.
Experience of designing REST APIs and in particular APIs that are for external consumption, for example, as public cloud APIs and on which UIs (JavaScript web apps) are developed.
A detailed understanding of the technical aspects of security (eg SAML, AWS Cognito) and application security concerns (persona / roles) and how these impact API design.
Expert level knowledge of industry leading technologies and techniques relevant to enterprise web application development, including:

Java and Java EE
HTML5 and JavaScript
Integrations / Web Services
RDBMS
Performance & Scalability

Experience of cloud technologies and in particular experience working with AWS technologies is a distinct advantage.
Be capable of working in a reviewer role with others, ensuring that the integrity of the platform is preserved and promoted, and that proposals are reviewed meticulously for technical and functional soundness.
Excellent communication skills – to communicate and promote the design of the software to key stakeholders, and engage in open discussions on prospective new features.
Strong knowledge of software design patterns including latest cloud, Java and web application development innovations.
Experience with insurance software would be preferable but is not essential.
Experience of working in an Agile development environment