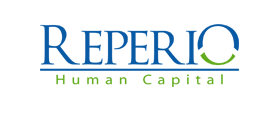 Pre-Sales Engineer - Data/Machine Learning - Reperio Human Capital Ltd
Dublin, Dublin

The Company

My client's AI-powered solutions make it easy for companies to make informed decisions by extracting business insight and signals from millions of pieces of content published online every day.

They are looking for a Pre-Sales Engineer to work as a core member of the sales and product management teams to help drive new business with mid-enterprise level customers. Responsibilities include attending customer meetings and being the technical expert, developing key relationships with technical buyers and being responsible for the technical win.

This role will also include product enablement training and some post-sales consulting engagements.

The Requirements

Previous experience working in a B2B pre-sales and/or post-sales consulting environment with international software companies.
Ability to explain and present technical concepts to a wide variety of technical and business audiences, including Engineers, Data Scientists, Analysts, and C-level execs.
Extensive experience with data processing (ETL) and data visualization (such as Tableau or Qlik) solutions, concepts and best practices.
Good understanding of search technologies, data modelling, machine learning concepts, SaaS platforms, and APIs.
An ability to devise and propose an end-to-end solution to any technical problem, by understanding the business requirements, identifying vendors and open-source libraries that could be combined to achieve the desired outcomes, and combining and presenting them all in an efficient and effective way to stakeholders.
Proficiency in at least one scripting language such as Python, Javascript or Ruby.
Ability to develop PoCs and small prototypes in an efficient and timely manner.
Experience developing best practice/methodologies for onboarding process and customer satisfaction.
Familiarity with modern cloud infrastructure and solutions such as Amazon Web Services, Google Cloud Platform, or Microsoft Azure.
The Role
Attend customer/prospect meetings and own the technical aspects of the meeting.
Deliver compelling and inspiring product demos to prospect customers focused on showcasing the solution's capabilities.
Build custom demo solutions and prototypes when needed, focused on prospect use cases.
Manage and create technical proposals and RFP responses.
Manage technical Proof of Concepts (PoCs) focused on showcasing the technology.
Identify and resolve customer roadblocks and requirements related to the adoption of the solutions throughout the sales cycle.
Advise prospective customers on best practices for using the products and integration with customer solutions and other third-party solutions.
Work in close partnership with sales and product management by sharing customer feedback and product enhancements.
Track and monitor competing product solutions and provide regular competitive updates to the sales and product teams.
Reperio Human Capital acts as an Employment Agency and an Employment Business.
€60,000.00 - €65,000.00 per year
Commission & Bonus