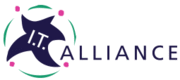 Principal/Lead Consultant - I.T. Alliance Group
Dublin, Dublin

A rare opportunity came up for a Principal/Lead Consultant to join Auxilion and work with the support of an Engagement Director and/or Partner, to develop solutions, lead specific project initiatives, and act as a subject matter expert on consulting projects/service initiatives. You will help set the future direction for the consulting practice including bringing in new consulting domains and capabilities.

Your responsibilities will include:

* Lead projects and, as required, provide work direction for junior consultants / technical staff

* Work with clients to understand their needs and identify opportunities for value creation

* Develop business proposals and client presentations

* Pro-actively seek and help secure new business through ongoing client relationships and through building and maintaining professional networks

* Develop strategy, plans, organisation and/or process design, and effective deployment solutions to ensure achievement of agreed outcomes for clients.

* Effectively manage client relationships so that Auxilion is viewed as a preferred provider of strategic consulting, training & networking services

* Demonstrate leadership in collaborating and cooperating with other members of the Auxilion team to ensure consistent delivery of high-quality work

* Achievement of internal KPIs for business development, revenue delivery and client satisfaction

Requirements:

* 10 years' experience working in a consultative capacity.

* Broad understanding of a range of consulting frameworks (e.g. 6 Sigma, Lean, Agile, Waterfall, BPO, etc.)

* Experience of working across a range of sectors

* Project Management

* Management Skills

* Strategy development and implementation

* Presales and Sales support capabilities

* MBA degree strongly preferred

* Excellent client interaction skills, collaborative work style, and strong interpersonal and team skills.

* Ability to effectively plan and lead the correct processes to reach conclusions/consensus in a facilitated meeting and positively handle disruptive or hostile participants.

* Ability to identify key issues, analyse data, and make recommendations to address problems.

* Outstanding integrity and the ability to always seek to do the right thing for the client and the Firm.

* Ability to think globally and discuss multiple aspects and impacts of issues.

* Excellent Presentation and Public Speaking skills

Please note, we can only accept applicants with EU passport or Stamp 4 / 1G Visa.