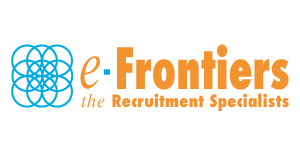 Principal Systems/Cloud Engineer - E-Frontiers
Galway, Galway

Any detail on the company?

Get in in touch for a chat and I can provide you with more details about this job and the client. Just to give you a little information before you call, my client is a well-established investment brokerage firm. They are a really cool company to work for and their Enterprise Cloud Computing mission in Galway is flooded with smart innovative people. They are growing in rapid rate worldwide at the moment, which is a great sign.

What can I expect in this job?

As part of this job you will be responsible for providing in-depth knowledge and hands-on experience integrating, building, testing and deploying using DevOps practices and modern Cloud Platforms.

What do I need to bring?

8+ years of DevOps/Infrastructure experience.

Expertise using AWS or Azure. Bonus point if you are also certified.

Good networking background.

Linux administration.

Strong scripting skills and at least one programming language such as Python or Groovy.

Experience with high traffic infrastructure environments.

Strong analytical, organizational and communication skills.

Bachelor's degree in Computer Science or equivalent education.

What can I earn?

A salary up to €80,000 plus 20% bonus and some other good benefits depending on experience for this job.

70,000 - 80,000 per year
20% Bonus, 10% Pension and much more