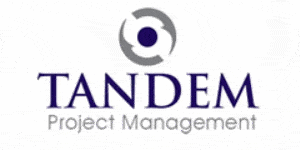 Process Scientist - Tandem Project Management
Dublin, Dublin
Summary:
A Large-Scale Mammalian-Based Drug Substance Facility in Dublin is looking for a Process Scientist to lead on utilising the latest innovations in technology and automation to create a workplace of the future.
Responsibilities:
Support the design, construction and qualification of the new Process Sciences laboratories.
Supporting and executing experimental design, execution, data analysis and interpretation.
Developing process scale down models.
Executing satellite runs. Interpreting trends observed in commercial process monitoring (e.g., proactive process analysis (PPA), continued process verification (CPV), statistical process control (SPC) multivariate analyses (MVDA)), and for further technical investigations and process changes that seek to drive improvements to yield and/or robustness.
Supporting deviation management.
Authoring and reviewing development operating procedures and technical reports.
Supporting global regulatory submissions as needed.
Supporting multidisciplinary teams (manufacturing science and technology, quality, analytics, regulatory) for process improvement and troubleshooting with end-to-end product focus.
Supporting the industry 4.0 initiative to navigate operations in a digital environment.
Applying Lean Six Sigma.
Facilitating problem solving & risk assessment (FMEA) projects/meeting.
Serving as a key member during internal audits and external inspections/audits.
Supporting alignment and knowledge exchange with development organizations, other commercial nodes and external manufacturing partners.
Lead and support various organizational initiatives as needed (examples include safety, financial forecasting, work standardization, etc).
Represent the organization and company in external collaborations and present technical and strategic outcomes at scientific and professional forums.
Maintain continuous focus on quality and safety compliance.
Qualifications & Experience:
Minimum 1 years' experience in academia, pharmaceutical or biotechnology company – along with a working knowledge of current regulatory requirements and current Good Manufacturing Practices.
Master's degree (or higher) in Biological Sciences/Chemical Engineering/Biological Engineering/Chemistry.
Experience with upstream cell culture and/or downstream purification of biological molecules.
Experience with technology transfer, regulatory filing, and commercial drug substance manufacturing of biologics is a plus.
Prior experience in drug substance process development, process characterisation studies, process performance qualification and validation, site readiness, batch record reviews, authoring regulatory documentation and/or working with external contract organisation for development and/or manufacturing.
Working knowledge of statistical methods for DOE design and data analysis (e.g., JMP or Design Expert software).
Working knowledge of statistical process control (SPC), multivariate analysis (MVDA), and/or process analytical technologies (PAT) techniques for biologics processes.
Technical operations experience in the drug substance manufacture of biological molecules at the pilot- and/or commercial-scale.