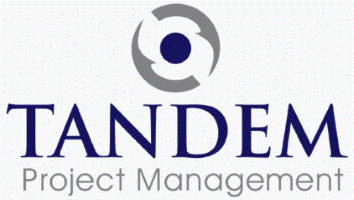 Procurement Specialist - Tandem Project Management
Tipperary, Tipperary
Summary:
My client is looking for a Procurement Specialist to join their team in South Tipperary. This position will cover responsibility for the management of all addressable spend in site. It will ensure stewardship of the external supply base that supports business at site including cost, risk, compliance, and supplier innovation. The successful candidate will ensure that Global Procurement is in full control and has detailed understanding of the local supply market, local business practices, laws, regulations and policies.

Responsibilities:
Accountable for the smooth execution of all appropriate functions associated with Procurement activities.
Contribute to the High Performance culture within Procurement by providing a flexible, accurate service to enable Procurement to achieve its priorities.
Active member of the Procurement team providing support, guidance and expertise.
Participate and comply with Quality Management System (QMS) requirements, including ownership.
Work closely with internal customers for Direct and Indirect categories during tendering, negotiations, contracting and vendor management processes.
Identify and advise internal customers and supply management of commercial risks inherent in quotations and purchase orders.
Negotiate contracts with new and existing vendors, ensuring contract terms achieve benefit to the organisation and govern the long-term relationship with the supplier.
Obtain internal concurrence.
Ensure legal review approval is obtained in advance of any contract commitment.
Obtaining approval at EMEA/Global level for sourcing decisions being recommended under area/s of responsibility.
Support escalation of delivery related issues with suppliers.
Define and manage local supplier risk profiles.
Support the management of supplier's constraints and capacity related issues.
Prepare month end KPI reports, plans completed, savings identified and realised, evaluations completed.
Actively lead in-group strategic sourcing initiatives, as directed by the Procurement Lead.
Support Material Cost Reduction, Freight cost reduction supplier lead time reduction and supplier partnership development.
Optimise supplier base to deliver improved quality and cost of service.
Develop plans for key local suppliers with application of appropriate sourcing strategy for spend category.
Ensure compliance with the Purchasing Policy and company guidelines.
Responsible for supporting a culture of Continuous Improvement by deploying Six Sigma tools.
Coaching others by sharing their skill-set and expertise.
Reports to the Procurement Lead.
Qualifications & Experience:
At least three years' experience in the Pharmaceutical industry or a similar operating environment including experience in procurement / commercial / contract management.
Degree or 3rd level qualification (Technical, Manufacturing, Business).
Knowledge and working experience in SAP is mandatory
Knowledge and experience in applying Lean methodologies.
Demonstrated use of continuous improvement skills/tools.
Desirable evidence of Continuous Professional Development.
Desirable for Six Sigma Yellow Belt.
SAP Experience, Extensive User knowledge and preferably SAP project implementation experience. .
Good knowledge of MS Office systems, Outlook, Excel-Proficiency on Excel Pivots, Charts, etc., Word, PowerPoint Presentations
Knowledge of modern supply chain systems including ERP, e-procurement.
Clear understanding of budgeting / forecasting.