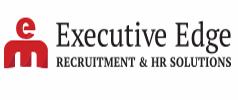 Product Analyst / Contract - Executive Edge Citywest
Co. Dublin, Dublin Dublin
Product Analyst / Contract
As Product Analyst you will be part of the Product Team reporting to the Product Planning Manager.
The Role:
Analyse and monitor the market and the competitive position of our products.
Regular focus on our price index position and product specification.
Pro-actively making recommendations on the brand's competitive position and reporting findings to Product Planning Manager.
Managing projects and assist in all new product launches and life cycle strategies.
Delivering new product training.
Working with Marketing to translate technical detail into logical communication.
Providing accurate and timely reports on competitor activity and industry trends.
Monitoring and analyzing the market changes and competitive activities
Attending and participating in all dealer / training / customer events as necessary.
Operating all factory systems, including Jato dynamics.
Regular communication with the factory & dealer network to ensure production and pricing queries are answered.
Provide product support and expertise for EQ vehicles and other assigned product areas.
Ensuring accuracy of all product related publications for internal and external users and that process/systems are maintained to satisfy all shareholder interests.
The Candidate:
Minimum of 3 years' experience in the industry ideally specialising in product and pricing.
Degree in Business or related field.
Strong Knowledge of the Irish car market.
Industry and general automotive product is essential
Experience using Jato analysis.
Excellent communication, interpersonal and presentation skills.
Strong numeracy and analytical capability, with a high degree of factual accuracy and attention to detail.
Very strong MS Office, and ability specific systems.
Product Knowledge of Electric Vehicles and Powertrains required.