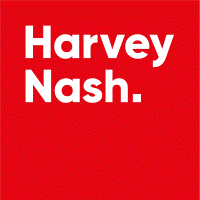 Product Control & Assurance Manager - Harvey Nash Ireland
Swords, Dublin

The Role:

Reporting directly to the VP of Product Management, the Product Control & Assurance Manager will be responsible for ensuring that all applicable regulatory and risk standards identified by Enterprise Risk and Legal are implemented as required. Working alongside the Enterprise Risk Team, you will ensure that all Product initiatives are assessed against current Risk and Legal requirements and engage with Enterprise Risk and Legal on all non-standard features and developments.

Responsibilities:

Develop and maintain a list of current Risk and Legal requirements relating to Product features.
Assess each new product development and initiative against current standards and engage with Enterprise Risk and Legal (as appropriate) if there are any proposed deviations from approved standards.
In conjunction with Enterprise Risk overseeing the implementation, monitoring and identification of key regulatory changes that may impact product design.
Participating in industry groups and trade association working groups or other forums.
Leading initiatives and managing strategic project work streams with a results-driven focus to deliver solutions, including coordinating the implementation of applicable regulatory requirements.
Keep abreast and informed of key developments within the eCommerce industry in terms of product development.
In conjunction with Legal and Enterprise Risk analyse and scope the impact of new regulatory developments.
Assuring that proposed product features and development are in line with prescribed standards.
Designing and lead product compliance and control reviews under the direction of Enterprise Risk.
Escalate all non-standard product features to Enterprise Risk for review.
Strong ability to understand and operationalise regulatory and risk requirements into product design features.
Essential Qualifications & Experience:
3+ years' experience in a technology-orientated role within the eCommerce industry.
Experienced in working across a range of different internal stakeholders such as Legal, Finance, Marketing and Operations.
Appropriate 3rd level qualification.
Understanding of relevant consumer regulations.
The Ideal Candidate:
A strong communicator with the ability to work alongside a wide-ranging global team.
You should want to work in a fast-paced eCommerce business.
Highly analytical with strong attention to detail.
Ability to influence and manage multiple stakeholders.
Excellent operational organisation skills.
High level of initiative and desire to get things done.
Willingness to introduce change and challenge existing processes and procedures.