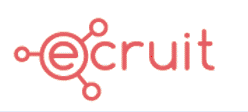 Product Development and Commercialisation Manager - DG Partnership
roscommon, Roscommon
Product Development & Commercialisation Manager – Competitive Salary + Benefits – Ireland
The Role
Kent-Athlone Pharma Group, one of the leading suppliers of medicines and penicillin products across international markets, is seeking a Product Development & Commercialisation Manager to help the company's product portfolio develop and grow.
The successful candidate will play a key role in the continued development of a strong pipeline of new product lines or diversification of current product lines for Kent Athlone Group, thereby continuing to grow our market position.
The key responsibilities of the Product Development & Commercialisation Manager at Kent-Athlone Group include, but are not limited to:
•Pharmaceutical development of oral solids generic products for products/molecules, identifying off patent and any other products identified as per market need.
•Manage product transfer from concept to full scale up ensuring commercial awareness, cross functional project controls and drive towards full production.
•Lead the identification of process and product improvements within our current product portfolio.
•Support feasibility evaluations of new business enquiries, managing validation process ensuring quality, finance and regulatory requirements are met as needed.
•Provision of technical support and problem solving for existing products manufactured at the Athlone site.
The Company
The Kent-Athlone Pharma Group was created in September 2019 following Duke Street Capital's acquisition of Kent Pharmaceuticals, a leading international supplier of medicines, and Athlone Laboratories, a key supplier of penicillin products to global markets.
The Kent-Athlone Pharma Group specialises in the reliable and consistent supply of a wide range of generic and specialty pharmaceuticals and is a leader in anti-infective products manufactured in its modern facility in Athlone, Ireland.
The Person
The key skills and qualities of the Product Development & Commercilisation Manager at Kent-Athlone Pharma Group are:
•PhD /Masters qualification in Pharmaceutical Sciences.
•Pharmaceutical industry experience (essential)
•10 years' experience in development of pharmaceutical products and product technology transfers
•Experience in oral solids pharmaceutical manufacturing and product development.
•A very focused and driven individual, with excellent project management skills who can progress projects to completion in a controlled and timely manner.
•Knowledge of Quality by Design.
If you are keen on joining this exciting, forward thinking company and taking the next step in your career, then please click the apply now button to find out more.