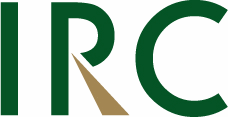 Product Manager - Insurance Products - Polish - Irish Recruitment Consultants
Dublin City Centre, Dublin

Polish Speaking Product Manager - Insurance Products

12 month Fixed term contract

Reporting directly into the Head of Products, you will take a leading role in the development of award-winning Insurance products and also manage an extensive portfolio of existing products for an International Financial Services Organisation, with operations primarily across Europe.

This is an exciting time to join the organisation in Ireland, as they embark on a Business Transformation Program to enable the maturing of the organisation - transforming their TOM, processes and implementing a new core software platform.

Role Responsibilities:

Drive the delivery of key insurance products in the Polish market, engaging directly with key business stakeholders
Assist in the roadmap & development of the organisation's product portfolio of insurance policies, by researching and understanding target markets & evaluating customer requirements
Engage in defining the product strategy, including core product positioning and messaging into Poland and various Nordic country markets and channels
Provide Product expertise in Insurance Products
Assist in shaping new product propositions and innovations
Fully understand the technical details of Insurance product range - policies, enrolment, claims processes
Manage product reviews for the existing product portfolio
Experience & Skillset required:
Degree in Business or Financial Services related area
Fluent in Polish, as this is the core product market region for this role
Expertise in B2C product relationships
Experience as a Commercial Product Owner or Product Manager or experience in delivering insurance products, ideally for non-life insurance or life insurance products
Ideally, a product management background in an international environment
5+ years experience in Financial Services, at least some dealing with the Insurance Industry sector or Insurance Products
Customer focussed and strong understanding of the customer experience
Excellent Communication skills

Salary = €65-75K + benefits (12 month fixed term contract)

Note: You must be an EU/EEA citizen or holder of a current Irish work visa.

Additional terms:

Product Manager, Senior Business Analyst, Product Owner, Insurance Products, Insurance Policies, Claims, Insurance Industry, Banking, Life Assurance, Insurances, Life policies, non-life policies, Payment Protection policies, Health Insurance, Financial Services Products, Polish, Norwegian, Swedish, Finnish, Danish languages.



IRC is acting as an Employment Business in relation to this vacancy.

65,000 - 75,000 per year
+ Bonus + benefits