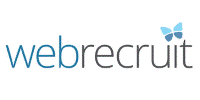 Product Manager - Webrecruit Ireland
Limerick, Limerick
Product Manager
Limerick, Co. Limerick

The Company

Our client is a market-leading pharmacy supplies company based in Limerick which has grown internationally by design innovation in consumer healthcare products.

They are currently looking for a number of Product Managers to oversee their Pharmacy and Medical Equipment product offerings.

The Benefits

- Competitive salary DOE
- VHI cover
- 20 days' holiday
- Join a successful regulated medical device and healthcare distribution business

If you have a background in marketing, distribution, business development or sales, this is a brilliant opportunity to make your mark with a leading business.

Joining a dynamic and fast-paced environment, you'll have the chance to collaborate with cross-functional teams to design, build and roll-out innovative products that deliver the company's vision and strategy.

The Role

As a Product Manager, you will create and oversee the product strategy for our client's Pharmacy or Medical Equipment product offerings.

The Pharmacy products include an extensive range of Over the Counter (OTC) pharmacy products, and the Medical Equipment offering includes a range of defibrillation, monitoring and diagnostic solutions.

In this important role, you will:

- Work with the Marketing and Sales Manager to develop product sales strategies
- Review specifications and requirements to recommend the scope of present and future product lines
- Determine buyer personas
- Work with the New Product Development function to bring new products to market
- Carry out competitor research
- Liaise with the Purchasing function to determine product pricing

About You

To be considered as a Product Manager, you will need:

- At least three years' experience in marketing, distribution, business development or sales
- Strong project and time management skills
- Familiarity with market research, consumers' behaviour and marketing techniques
- Excellent written and verbal communication skills
- Dependability, vision and determination with a high level of commitment and drive
- A third level qualification in a business, product design, medical, brand or marketing related discipline
- A full driving licence

Other organisations may call this role Product Marketing Manager, Product Strategy Manager, Medical Product Manager, Product Development Manager, or Pharmacy Product Manager.

You may have previously worked as a Sales Manager, Marketing Manager, Business Development Manager, or Product Distribution Manager.

Webrecruit Ireland and our clients are equal opportunities employers, value diversity and are strongly committed to providing equal employment opportunities for all employees and all applicants for employment. Equal opportunities are the only acceptable way to conduct business and we believe that the more inclusive our environments are, the better our work will be.

So, if you're seeking your next challenge as a Product Manager, please apply via the button shown. This vacancy is being advertised by Webrecruit Ireland Ltd. The services advertised by Webrecruit Ireland Ltd are those of an Employment Agency.