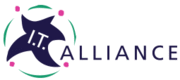 Product Manager- Payments - I.T. Alliance Group
Dundalk, Louth
Product Manager required for a online business based in Dundalk.
My client is a growing international online business, focused primarily on the UK and Ireland. They are looking for a payments lead who is passionate about delivering highly customer centric solutions both in local markets and internationally
The main function of the role is to develop and evolve the current card and alternative online payment methods both in terms of product upgrades and evolution in line with the 3rd party providers while also adding additional payment methods for existing and new geographies.
You will be responsible for defining and inputting into the technological, operational and financial procedures that the Technology, Operations and Finance teams will support and deliver on.
Core Job Responsibilities
Define a product vision that aligns to the overall business strategy and delivers a sustainable competitive position in operating markets.
Develop and implement a product roadmap based on the product vision. The roadmap will be developed based on financial opportunities, market demands, competitive forces, execution ability, payment channels and organizational talent to execute the roadmap.
Collaborate closely with contributing teams and stakeholder departments such as BI, Marketing, Compliance, Legal, etc.
Develop financial reconciliation tools to ensure accurate and timely cash reconciliations with payment providers.
Be responsible for all financial matters relating to payment processing.
Take end-to end ownership over the high-growth, innovative acceptance product portfolio.
Research and analyse target markets, competitors and customer groups, maintain strong relationships with third party payment providers to enable short and long-term product development planning and growth.
Role Requirements
University degree in Information Systems, Finance or Business Administration.
Several years of work experience in e-commerce and digital payments product management.
Ability to develop a 360° view of a product from a customer, business, market, legal and technical perspective.
Strong and well-developed analytic, problem-solving and quantitative skills; self-starter with passion for product development and personal responsibility and accountability.
Results-orientation with an ability to execute hands on and complete deliverables in a timely manner in a fast-paced environment.
Subject matter expertise in payment products.
Balances technical and business insight; able to communicate what is possible and what will have the biggest impact on business.
Ability to build positive relationships internally and externally; an active listener and clear communicator; seeking win-win outcomes.