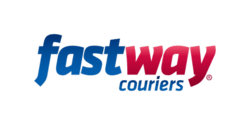 Product Owner - Fastway Couriers
Ballymount, Dublin
Fastway a leading provider of logistics are looking to recruit multiple the Product Owners who will become a key member of the scrum team on projects to develop, configure and enhance solutions for our business. The Product Owner understands the vision for the solution and conveys that vision to the scrum team. They also manage and prioritise the product backlog. The Product Owner works closely with business representatives to understand and document the business requirements and communicates these to the scrum teams.
We are accepting applications for product owners that are at various stages of their career including junior, mid level and senior. Please indicate in your application at what level you wish to be considered.
You will be expected to take ownership of one or more product applications. The PO owns the team backlog and maximizes value for the business. The PO is responsible for understanding the stakeholder requirements, structuring and documenting them. The PO works with the solution architect or lead developer to find the most efficient way to fulfil the business requirements. They will get approval from the Technology director for the proposed design and once it is approved, work closely with the stakeholders and scrum team to ensure the product vision is realised.
You will become the product expert and key point of contact in regard to all product related issues.
Typical activities for a Product Owner include:
· Working as an integral part of a development team.
· Organising, facilitating and leading stakeholder workshops to gather the solution requirements
· Documenting functional requirements as user stories
· Gathering and documenting non-functional requirements
· Understanding the business and project goals and priorities
· Challenging stakeholder requirements and vision in order to detect what the stakeholder really needs
· Scope management to ensure successful delivery of the project
· Prioritize the backlog together with the stakeholders and development team
· Maintain a sufficient backlog to support the development process
· Communicate the vision and requirements to the development team and support the Agile processes (daily scrum, estimation, etc)
· Ensure functional and non-functional quality by defining adequate acceptance criteria
· Working with solution architects and developers to formulate solution design
· Working with developers to design a prototype of proposed solution
· Demo'ing prototypes to stakeholders to get feedback on the solution
· Leads product owner teams including project management activities
· Developing training materials and delivering training
· Develops strong relationships with stakeholder representatives, team members and peers.
· Provides support for the development of quality deliverables.
· Provides operational support to projects as needed.
· Supports business development and proposal efforts by gathering general proposal content and/or supporting the development of cost proposals.
· Manages the support elements in regard to bugs and issues.
· Manages own time and budgetary requirements.
· Supports own Performance Management and Continuous Professional Development Process (goals, reviews, engagement reviews, career development).
Essential characteristics for candidates:
· Third level qualification in Information Technology or a related field
· A minimum of 5-years' experience as a product owner or systems analyst.
· Experience and in-depth understanding of Agile methodology
· Proven track record using structured specification techniques such as user stories, or Use Cases.
· Excellent experience of workshop facilitation using a variety of tools and techniques for small and large groups
· Excellent communication and presentation skills both written and verbal (including fluent English)
· Good working knowledge of Microsoft Office – Word, PowerPoint, Excel and Visio
· Strong analytical and problem solving skills.
· Self-motivated with the ability to prioritise, meet deadlines and manage changing priorities
· Proven ability to be flexible and work hard, both independently and in a team environment, with changing priorities.
· Willingness to work occasionally outside of normal business hours.
· Fluent English oral and written communication skills.
· Results focused, have a strong attention to detail and continually strive to develop new skills and knowledge.
Desirable characteristics for candidates
· Post graduate or additional qualifications in systems analysis an advantage
· Certified SCRUM Product Owner or Scrum Master
· Good Microsoft SQL, and data querying skills.
· Experience in Unified Modelling Language (UML)
· Project management and/or team lead experience
· Experience in the development and implementation of standards, procedures and guidelines to support operational processes.
Success metrics
· Development, implementation and adherence to standards
· Consistently deliver high quality outputs that meet engagement manager and client expectations
· Demonstrate ability to work both independently and within a team
· Successful delivery of technology projects