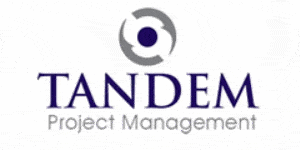 Production Supervisor - Tandem Project Management
Waterford, Waterford
Summary:
My Client is a well established Medical Device Manufacturer in Waterford with a new opportunity for an experienced Production Supervisor. As the Production Supervisor, you will lead and manage a production team in a high-volume precision manufacturing environment. In this role, you will work to ensure that all products are produced in line with schedules driven from planning and the production controller. You will be responsible for ensuring that productivity goals are achieved and setting direction for the team to accomplish these goals through performance management.
Responsibilities:
Ensuring quality standards are achieved in order to meet customer requirements.
Deliver on daily Production Schedule and manage weekly open orders.
Liaise with production planner to execute manufacturing plan, manage staff overtime to ensure that agreed schedules can be executed in full.
Provide support and insight on machine performance and operator performance and address them.
Ensure that any maintenance and Health and Safety problems/issues are reported.
Proactively communicate with operators through informal discussions, 1:1 and team briefs to ensure a two-way flow of relevant timely feedback.
Highlight performance and training issues as appropriate to maximize the performance of all staff. Take part in disciplinary processes and investigations where required.
Offer training and support to your staff for a positive work environment.
Plan and coordinate training for new and development machinist and maintain training matrix for each team member.
Ensure expectations are communicated clearly to production and maintenance Technicians and Engineers.
Ensure production floor area is audit ready at all times.
Manage health, safety and loss control in their area of responsibility in order to comply with company standard requirements.
Ensure Health and safety compliance.
Complete and/or support with risk assessments where needed.
Qualifications & Experience:
5-10 years' experience in a busy production environment.
Previous experience as a supervisor in a production environment where you have had 20+ direct reports is essential.
Experience with performance management and team development.
SAP and Excel intermediate level.
CNC Machining experience desirable.
Production Planning experience desirable.